18 · 05 · 2023
BSR Cultural Pearls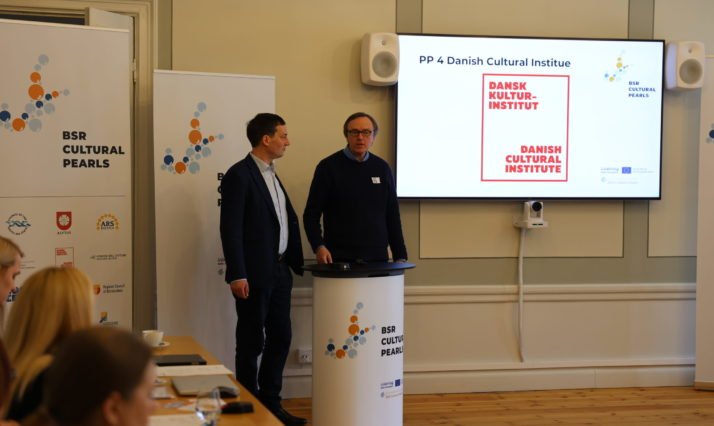 DCI will assist in the new project BSR Cultural Pearls: helping smaller cities and regions be more attractive to live in and improve their quality of life by engaging people in cultural activities and developing a stronger sense of commonship.
BSR Cultural Pearls makes smaller cities and regions increase their social resilience with local assets in an innovative way. The project tackles challenges from authorities (responsible departments e.g. for social services, economy, tourism, culture) in places which are more vulnerable, non-central and prone to decreasing quality of life.
While their role should be to halt a downward spiral, they often lack capacity, innovative solutions and instruments to do so. These tools would be used e.g. to increase engagement of civil society and build social cohesion through connectedness and shared values, to spur creative processes with different actors of the local ecosystem, or to link them to national and international channels for inspiration and visibility.
How to build cultural and social resilience
To overcome these barriers, the project aims to develop a cultural and social resilience uptake programme with three key elements:
To make authorities develop a "culture and resilience action plan",
To support authorities in the implementation of these action plans with a "peer-mentoring /co-learning programme",
To showcase selected cities and regions as "BSR Cultural Pearls" with BSR-wide communication activities.
This leads to places in which citizens and stakeholders have a stronger sense of belonging to society, feel engaged and act for the common good. This way, the community is more attractive and stronger prepared to respond to external disturbances. Such a city or region can be defined as more resilient.
---
Co-funded by the Interreg Baltic Sea Region Programme and led by the Council of the Baltic Sea States (CBSS), this innovative initiative will embark on a three-year mission to enhance the social resilience of smaller cities and regions in the area by utilising cultural and local assets.  
"Social resilience is what helps us to absorb, bounce back or even bounce forward from all sorts of threats and adversities, such as for instance natural disasters, economic crises or human conflicts," said Felix Schartner Giertta, the project coordinator at the CBSS. Culture is a cornerstone of community-building, thus increasing social resilience, especially in the Baltic Sea region.
The project contains several key components, including a repository of good practices on increasing social resilience through culture, and will inspire municipalities and regions to create their own social resilience action plans.  
Additionally, the project will offer tools specifically designed to help municipalities develop tailored social resilience plans, a peer-mentoring programme to support municipalities in implementing their social resilience plans, and the BSR Cultural Pearls Award, which recognises outstanding culture-driven social resilience work developed by municipalities.
Project Partners

Council of the Baltic Sea States (CBSS) – lead partner;

 

Alytus municipality (LV); 

ARS BALTIC (DE);

Baltic Sea Cultural Centre (PL);

Danish Cultural Institute (DK); 

Heinrich Böll Foundation Schleswig-Holstein (DE);

Loov Eesti/Creative Estonia (EE);

Northern Dimension Partnership on Culture; 

 

Regional Council of Ostrobothnia (FI); 

 

Ministry of Justice, European Affairs and Consumer Protection of Land Schleswig-Holstein (DE);

Varde Municipality (DK); 

Vidzeme Planning Region (LV).

 
Follow along here for further information.