08 · 12 · 2018
Winner of TabFab sketch design competition announced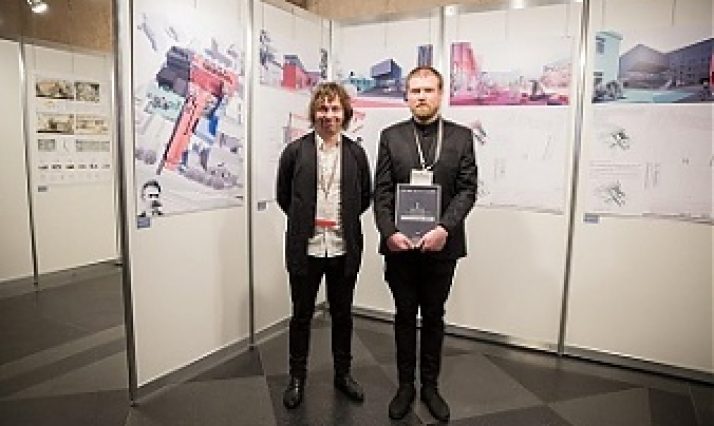 Last Friday, the winner of the open international sketch design competition for the new TabFab Creative Quarter was announced at the Latvian-Danish "Creative Industries. Matchmaking" conference.
Their Royal Highnesses Crown Prince Frederik and Crown Princess Mary congratulated the Latvian architect company NRJA (No Rules Just Architecture) that was given the first prize by an almost unanimous international jury.
NRJA received EUR 18,000 as well as an invitation to participate in the negotiation procedure on the construction design of TabFab – a former tobacco factory which will now be transformed into a new, innovative cultural centre, housing an incubator for creative industries as well as artistic workshops.
The second prize and EUR 14,000 was awarded to a Latvian-British partnership formed between the companies "Alsins Architecture", "Kalve Architecture" and "Fabrum", and the third prize and EUR 10,000 went to LTD "Būvdizains". The jury also granted four incentive awards of EUR 2,000 each to Danish, Latvian and British companies.
Read more about the TabFab architecture competition here, about the "Creative Industries. Matchmaking" conference here or about the royal visit to Latvia here.
If you have any questions, you are welcome to contact us.
Danish Cultural Institute
T: +371 67288221