08 · 12 · 2022
'Great Taste – Zero Waste' Baltic Sea Region Manifesto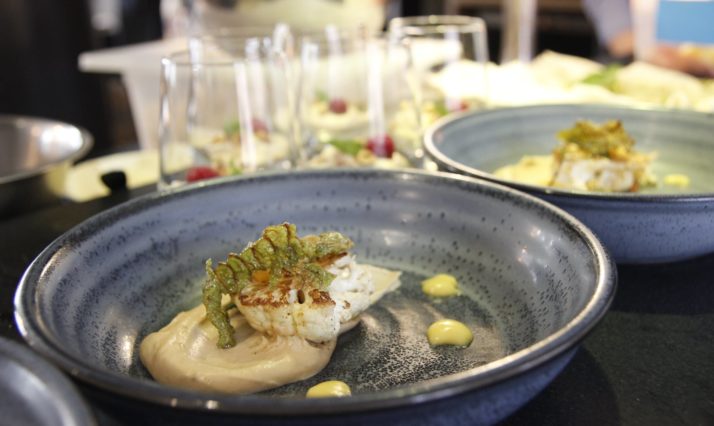 The Food Waste Manifesto is built on several years of work. The project with Great Taste – Zero Waste held its first ever workshop in February 2020 and the project has been alive ever since. Since 2020 the Danish Cultural Institute has been a part of organizing activities such as zero waste dinners, workshops, and conference in Latvia and in Lithuania under the project "Green Tables".
This is all due to the real need of addressing the challenge of food waste across borders and bring together food professionals from all around the region. This has resulted in creating a big, international network of people who work with food waste, food innovation and sustainability
The project seeks to tackle sustainability and climate challenges related to food waste, and as both the causes and the consequences of climate change reaches across national and cultural borders, so the fight against it has to build on international cooperation and exchange of knowledge and solutions. Promoting Nordic food culture and innovative green food solutions and exchanging knowledge across the borders of Baltic Sea Region countries, the Great Taste – Zero Waste Manifesto aims to ensure that all chefs and kitchen professionals in the region gain the right knowledge, know-how and motivation to work sustainably with food
The food waste manifesto unites experts from 7 countries, who in different ways, work with creating sustainable food solutions, from Poland, the Nordic and Baltic countries: Latvia, Estonia, Lithuania, Poland, Denmark, Norway and Sweden. The project aims to create a Food Waste Manifesto to help ensure that chefs and kitchen professionals in the region have access to the right knowledge concerning sustainable solutions on the operation of restaurants, institutions and others who work professionally with food. The aim is to motivate food professionals to work with food more sustainably and to create less waste.
The Food Waste Manifesto will contain three central elements:
1) A list of principles that food professionals will be able to commit to either physically or online.
2) A toolkit with guidelines on more sustainable and waste-free methods of cooking as well as a good practices/inspirational cases on how to maintain minimal food waste and a sustainable restaurant/hotel/institution.
3)  Recommendations for the future/for policy.
________________________________________________________________________________
Project partners
The Danish Embassy in Latvia
The Danish Cultural Institute in Estonia, Latvia and Lithuania
The Norwegian Embassy in Latvia
The Swedish Embassy in Latvia
EIT Food CLC North-East
Timeline
The Project is taking place from the 01.02.2022 and last until 01.10.23
Pictures from our Food Waste Manifesto Workshop