27 · 01 · 2021
Going Green Together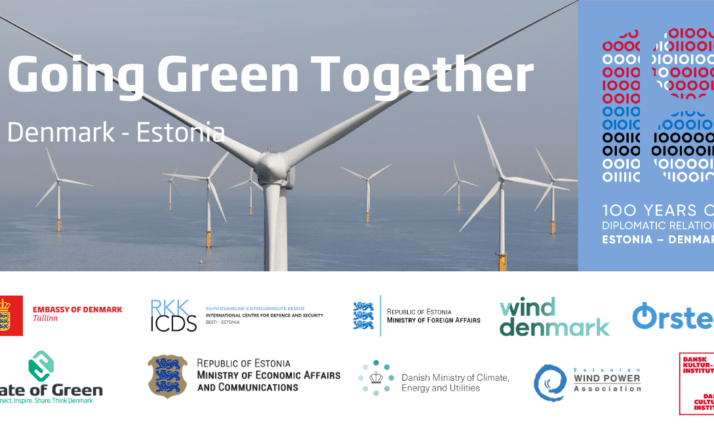 On 5 February 2021, it will be 100 years since Denmark and Estonia officially established diplomatic relations. We will celebrate this with the webinar "Going Green Together", which takes place on 5 February at 13.00 CET/14.00 EET.
In addition to celebrating the relations and commemorating the remarkable history, the programme will also offer an insight into our common future with a specific focus on sustainable energy and the challenges that can arise when accelerating the green transition. The webinar will offer exciting presentations by competent stakeholders from both the public and private sectors.
See the full programme and sign up for the event here.
"Going Green Together" is created in collaboration with the Embassy of Denmark in Estonia, ICDS International Centre for Defence and Security, the Estonian Ministry of Foreign Affairs, Wind Denmark, Ørsted, State of Green, the Estonian Ministry of Economic Affairs and Communications, the Danish Ministry of Climate, Energy and Utilities and Estonian Wind Power Association.