01 · 12 · 2022
Women on Posters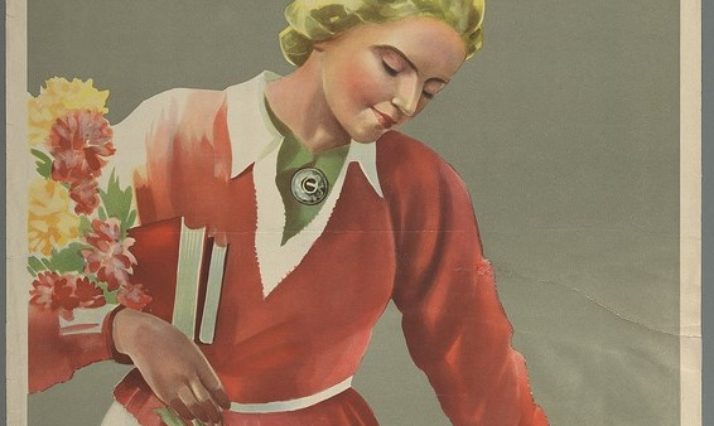 Danish Cultural Institute in Estonia, Latvia and Lithuania in collaboration with the Estonian History Museum in Tallinn, AjalooMuuseum launched the poster exhibition "Women on Posters" on October 27th of 2022.
The exhibition centers on a very special type of visual art – public posters portraying women and their role in society. The Collection of posters contains contributions from Denmark, Estonia and China ranging from the 1940's till late 1980's.
The Danish posters reflect the women's movement from 1969-1979, with posters from e.g., the Redstocking Movement, Countess Danner's women's centre and women's summer camps on the Danish Island of Femø. These Posters mere kindly lend to the exhibition by Kvindehuset in Copenhagen.
The Chinese collection reflects the cultural revolution in China from 1949-1979 and the new central role that women played in the development of Chinese society. Women could now join the army and defend their country.
Finally, the Estonian poster collection centers on women's role in the Soviet Union as workers, farmers, and guardians of Estonian culture and traditions: the 'country mother'.
At the opening event a public seminar took place were a panel of experts  examined not only the key historical and art history development that the posters reflect, but also place this in a larger context: how does the past influence our present, and how will it continue to be important for our future?
The Panel debate was moderated by writer and film director Kadri Kõusaar. The Panel consisted of Dr Barbi Pilvre and Prof. Liina Siib from the Estonian Academy of Art and Lisbeth Jørgensen from the Women's House in Copenhagen (Kvindehuset).
Pictures: Vahur Lõhmus
Women on Posters opening at Ajaloomuuseum, Tallinn