18 · 08 · 2022
Danish Film Days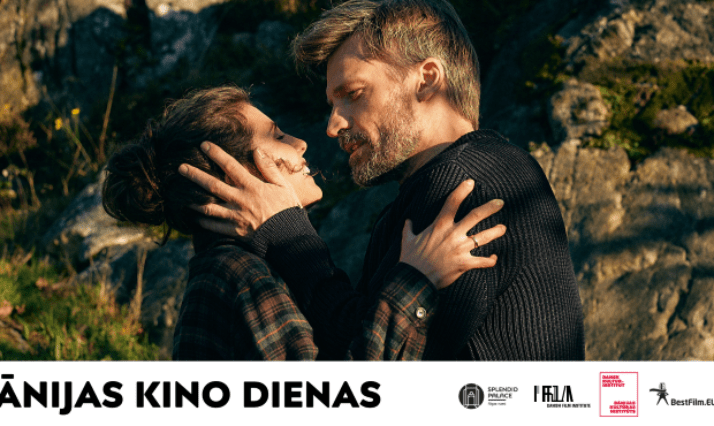 The Danish Film Days is a celebration of Danish films and a way of introducing Latvian audience to contemporary Danish films. The Danish Film Days will take place from the 18th to 20th of August 2022 at Splendid Palace in Riga, which is one of the oldest and most spectacular cinema buildings in the Baltic States.
To celebrate the Danish-Latvian relationship, Danish Cultural institute is hosting Danish film days in cinema Splendid Palace in Riga from the 18th to 20th of August.
We are screening three danish films and one Latvian film. The danish movies will be screened with both Latvian and Russian subtitles, while the movie for children will be translated into Latvian. The Latvian movie will be screened with English subtitles.
We kick-off Thursday with the Danish Film Award nominee Smagen af Sult/The taste of Hunger, which features Game of Thrones star Nikolaj Coster-Waldau and Katrine Greis-Rosenthal as leads.
The film centers around the couple Maggie and Carsten who love each other, they have two wonderful children, and they run their gourmet restaurant, Malus. They want it all. And they have it all. Almost. They are missing the coveted Michelin Star. A dream on which they have gambled everything to achieved.  
On Friday at 18.00 we are screening the Danish documentary Vejen til Utopia/Journey to Utopia. A very idealistic Norwegian couple moves to Denmark to be pioneers in a permaculture commune on the countryside. But the project turns out to be more demanding than first expected. A documentary about big dreams and having to compromise with your values.
At 20.00 we are screening the Latvian film "Blizzard of Souls" about the sixteen-year-old Arturs who enlists to fight in WWI with dreams of becoming a hero, but after surviving the brutalities of trench warfare and the loss of his family, he wonders if his efforts in battle were futile and if hope is only to be found in rebuilding a family and a home as Latvia itself is born from the atrocities of war.
This screening is our special thank you to the around 700 Danish soldiers who are currently present at Ādaži Military Base and who are invited to the screening of film.