26 · 10 · 2022
The AmadeusEnsemble are coming to Riga to perform with Latvian Artists!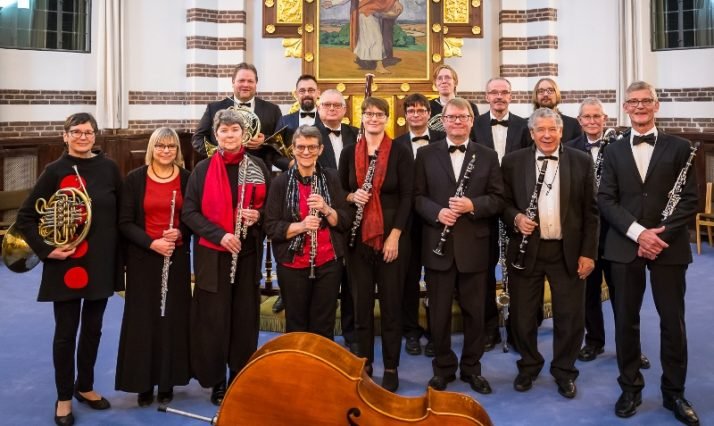 To promote friendship, culture, and mutual relations, and also to bring joy to people in these murky times, the Danish symphonic wind ensemble, the AmadeusEnsemble on three consecutive nights, will play new Latvian, old Danish and famous German music in Riga!
This includes a first performance of Latvian composer Agneta Krilova's Fairy Tale Lullaby, which was commissioned by the Danish orchestra and composed especially for this tour. So we are talking about a world premiere!
Also, the concerts will feature the young, upcoming Latvian violin virtuoso from Darzin's School of Music, Sofija Vasecka. Sofija will play the third movement of Ludwig van Beethoven's violin concerto together with the AmadeusEnsemble.
Except for Agneta Krilova's new composition, not many pieces have been written originally for this kind of orchestra, so mostly the ensemble relies on their expert arranger, Jørgen Münster, to provide them with the arrangements, for instance for them to be able to play the orchestral parts for Beethoven's violin concerto.
If you want to come and hear for yourself, and experience a world premiere, you will also encounter Danish music by Niels W. Gade, his 1st symphony, 1st movement and Carl Nielsen's Helios Ouverture and also a very early composition, Symphonic Rhapsody, performed by the AmadeusEnsemble and their conductor René Bjerregaard Nielsen.
• On Nov 1st at Emils Darzin's School of Music,
• on Nov 2nd at Ulbrokas Perle and
• on Nov 3rd in St. Johannis Church, all at 19.30 in Riga.