09 · 11 · 2022
Voices of Violence is this years headline of the Crazy Tartu Festival!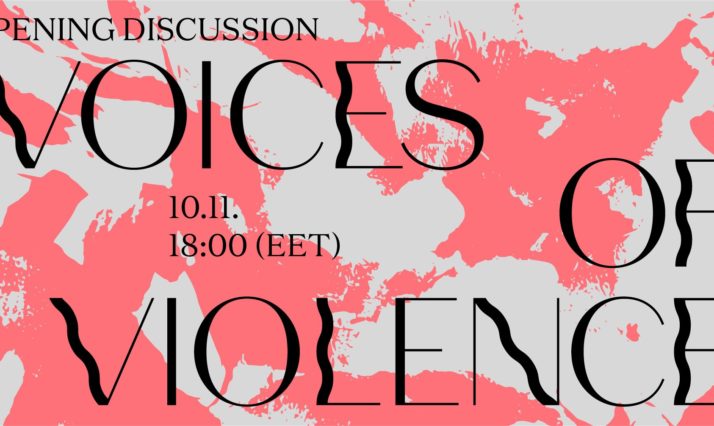 The Voices of Violence exhibition will travel to Tartu this fall where it will be displayed from 8.11 – 19.11. at Kogo Gallery 
Portrayed in 35 short videos, which make the core of the Voices of Violence exhibition, the anonymous stories on gendered violence told by well-known Danish, Icelandic, Estonian, Latvian, Lithuanian and Belarusian actresses will uncover the marks that these experiences have left on women across borders.
The Nordic and Baltic countries as well as Belarus face many of the same issues when it comes to gender equality, sexism and gendered violence, and no matter where you live, gendered violence is, undeniably, a common social phenomenon.
On the 10.11 at 18.00 the exhibition will be OPENED with a discussion which will be putting focus on gendered violence, complex interplay between art, female perspectives and women's role in society. Danish and Estonian filmmakers, artists, writers and journalists, including Christina Rosendahl (DK), Inger Christina Løwe (DK), Paola Cieno and others will exchange and reflect upon their perspectives and experiences. The opening debate is part of the Crazy Tartu festival program.
To attend the opening discussion please register 
https://ej.uz/VoicesOfViolenceTartu
The discussion is organized by the Danish Cultural Institute in cooperation with Kogo gallery and Crazy Tartu festival and support of the Knud Højgaards Fond.