19 · 10 · 2020
UrbCulturalPlanning events in 2020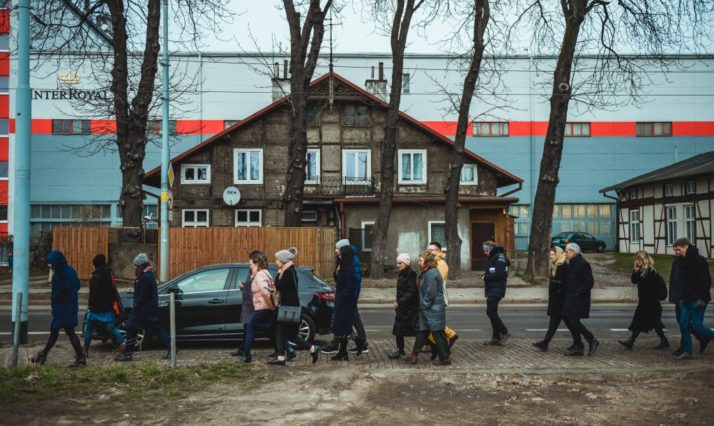 As with many others, the COVID-19 pandemic has also had a major influence on the UrbCulturalPlanning project. Many of the events scheduled in 2020 related to the project have been postponed or cancelled. However, three Urban Labs have taken place in 2020 – some of them has been held virtually due to the new reality. In the following, you can learn more about the bigger UrbCulturalPlanning events that have been carried out in 2020.
Urban Lab in Kiel
On 24-25 February 2020, the first Urban Lab of the year took place in Kiel, Germany. The Urban Lab aimed to explore opportunities for creating a more sustainable city. It involved local actors from Kiel's political and administrative departments, international participants, city planners, artists and many more.
The urban lab was divided into two sections. The first day included a workshop and a discussion and focused on how well the city of Kiel functions. The second day focused on formulating strategic goals for a more sustainable city. The Danish city planner and architect, Tina Saaby, accompanied this part of the lab.
Overall, the Urban Lab in Kiel was carried out successfully with more than 60 participants from both the public and private, bureaucratic and residential sectors as well as other interested parties present on both days.
Urban Lab in Vilnius
Due to the COVID-19 pandemic, the Urban Lab in Vilnius took place online on 27 May. Gathering urban practitioners, cultural planners, researchers and stakeholders, it aimed at sharing approaches on cooperative development and improvement of neighbourhoods and public spaces. Furthermore, the Urban Lab was a great chance to exchange knowledge with decision-makers and practitioners who collaborate with urban communities and thereby strengthen participatory urban culture in the Baltic Sea Region.
Urban Lab in Riga
The Urban Lab in Riga was as well restructured into being virtual and was held on 15-16 September 2020. This Urban Lab was a quest to find out when and how cultural drivers shift from being cultural actors to being social change-makers!
The programme included many great keynotes from people and organisations that practice cultural planning and social innovation on a daily basis. The keynote speakers included Kenneth Balfelt (DK) and  Imanuel Schipper (DE) who held their keynotes on the first day as well as Monika Chabior (PL), Rūta Stepanovaite (LT) and City Culture Institute (PL) on the second day of the lab.
Upcoming events
Games of Cities: Culture, Participation, Democracy
The second Urban Cultural Planning conference will take place online from Gdansk, Poland on 19-21 November 2020. The conference with the title "Games of Cities: Culture, Participation, Democracy" will be hosted by the Pomorskie Voivodeship/Regional Authority in Poland.
By gathering urbanists, city planners, artists, students, community organisers, politicians and many more, the conference aims to explore cultural perspectives in urban strategies and practice. Moreover, it will experience and feel how urban transformation can be triggered by participation through a cultural planning approach and the programme will involve keynotes, workshops and panel discussions.
If you wish to be a part of the conference, please register here
To learn more about the UrbCulturalPlanning project, visit the website here