04 · 11 · 2019
Urb Cultural Planning Urban Lab in Pori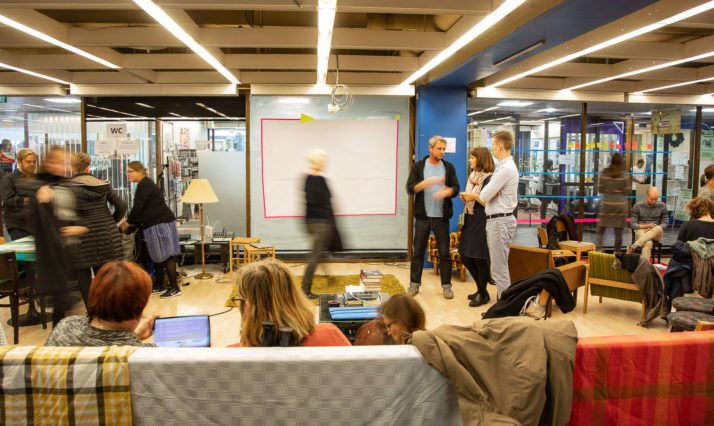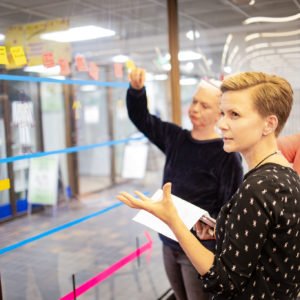 The Interreg Baltic Sea Region Project UrbCulturalPlanning carried out its third Urban Lab in Pori, Finland from the 23th-24th of October.
The Urban Lab was organised to bring together urbanists, city planners, artists, researchers and academics, students, community organizers, politicians and activists. The main purpose was to explore key aspects of the Designing part of cultural planning.
Over more than 50 participants form the Baltic Sea Region countries attended the two-day international Urban Lab, with the aim of discussing and developing new ideas for process designs for urban city planning to create cooperative and experimental cities.
PORIS
As a part of the Demonstrator Project in Pori, the contemporary demonstrator space PORIS was developed in the city centre of Pori. From the 28th of September to the 26th of October the contemporary demonstrator functioned as a collaborative space where the citizens had the opportunity to communicate their thoughts, wishes and ideas concerning the city centre of Pori.
During the last month the visitors has stopped by the demonstrator space and contributed with more than 1000 opinions about the city centre in Pori. The aim was to gather the most comprehensive picture of the citizens' wishes and ideas for the city centre of Pori.
Transforming Pori into an experimental city
After collecting ideas and opinions from the citizens themselves, the aim of the Urban Lab was to create possible process-designs for transforming the City of Pori into a cooperative and experimental neighbourhood.
The participants at the Urban Lab joined co-creation sessions to develop new ideas within the process-design to transform Pori into an experimental city. As a part of the program the participants were split into groups and guide through four different sectors of the city centre. The purpose was to illustrate and discover new ways to use participatory processes within the themes of mobility and transportation, creative spaces, urban landscapes and community atmosphere.
Through lectures and co-creations sessions the participants discussed and developed new ideas for a process-design for urban city planning to create cooperative and experimental cities.
Networking and collaborations
The second day of the Urban Lab was dedicated to knowledge sharing by exchanging and discussing certain issues and solutions for the ongoing design-process.
Through co-creations workshops the project partners had plenty of opportunity to present their specific Demonstrator Project and open a dialogue-based interchange with feedback. Simultaneous, local experts within the field of urban planning were assisting the work groups to rethink issues and give them practical advice for the designing process.
Outcomes
The Urban Lab in Pori was a platform where all sorts of people engaged in urban transformation processes was gathered to develop and foster creative ideas concerning the designing process of the Demonstrator Projects.