07 · 04 · 2017
Tallinn Music Week: When a small festival becomes big, new opportunities arise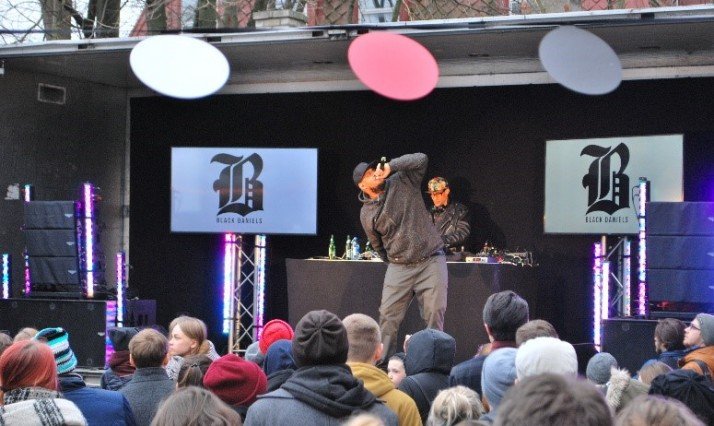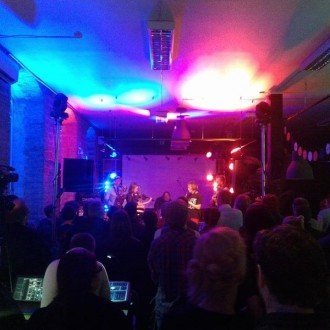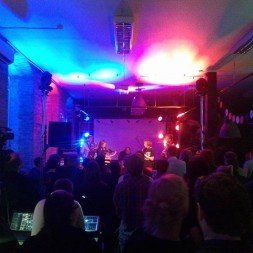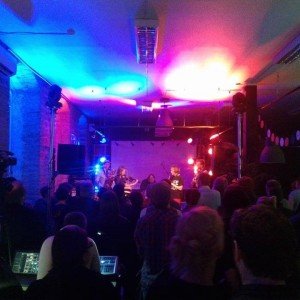 In the previous week, the 9th edition of the Estonian music festival; Tallinn Music Week (TMW) covered the Baltic capital with music, art, film, fashion, talks and other creative and cultural events.
Written by: Anders Pedersen and Jonas M. Hoeck
The festival
The festival is held each spring and 250 artists are scheduled to perform at different venues and pop-up city stages in Tallinn. Last year the festival had just under 35.000 visitors and approximately 2.000 of them were international guests. The festival has grown intensively each year and is a major meeting point for creative communities mostly from East, West and Central Europe, but at the festival you can also find guests from North America, Asia and the Middle East.
The festival is a chance for upcoming artists to prove themselves and create new networks on global music scene. TMW, is in the Baltic countries, a perfect platform with the potential to boost knowledge about the Baltic region and export music, arts, film etc. The amazing TMW is the biggest of its kind in the Baltic region.
From conference to international festival
When TMW started back in 2009, the event was developed as an industrial conference and talent showcase festival. At previous conferences, high-profile speakers such as, Jonathan Forster (Spotify), Kilian Keinschmidt (Humanitarian aid expert) or Peter Jenner (Pink Floyd) attended. The 2017 TMW conference "Creative Impact" covered topics for the creative industries in the context of sustainable development, diversity and smarter governance, future skills and the role of artificial intelligence in the creative process.
Among the speakers for this year's conference were Danielle de Picciotto (cofounder of the international techno party, Love Parade), Lutz Leichsenring (Berlin's Clubcommission), Tom Fleming (British creative industry strategist) just to name a few. The opening speech was held by President of Estonia, Kersti Kaljulaid.
A showcase-festival to strengthen Nordic/Baltic relations
Peter Hvalkof member of the programming team of Roskilde Festival, one of Scandinavians biggest festivals visited Tallinn for the first time. Peter has been working at Roskilde Festival for more than twenty years and started there as a volunteer in 1980ies. Each of the six members of the programming team has specific areas of expertise and focus, with Peter being responsible for various styles under and around world music, roots, folk, jazz and various. The team meets up every third or fourth week back in Roskilde to discuss new bands and artists and whether they could be a part of the program for Roskilde Festival. Due to his strong network in the music business, the presence of Peter plays a significant role in promoting Estonian and Baltic music in Denmark. Peter also compiles program at www.globalcph.dk in Copenhagen.
.
Besides visiting the showcases and networking Peter also attended a speed-dating event at Sunday, in which local artists and influential creative industries, such as booking agencies, music scouts and programmers like Peter himself, had a chance to date/meet each other.
.
First time in Tallinn
It was Peters first time to Tallinn Music Week and when he was asked about his impressions on the Festival he said; "They were well prepared for the event." Furthermore, when talking about planning, he said; "I am really amazed by the size of some of the venues and how suitable they are for hosting these kinds of concerts. I also think that it is quite exceptional for Tallinn Music Week that all the music scenes are in such a short walking distance." Tallinn Music Week is due to these reason a great platform for people involved in the still growing creative industry and it is a fantastic opportunity to create knowledge about new performers and promote Danish/Nordic/Baltic venues and artists and bring them together.
Upcoming bands
The program of the festival is only based on upcoming artists and bands. Most of these artists and bands come from the hosting country, but a variety of the Baltic and Nordic countries are represented. Artists from Latvia, Lithuania, Denmark, Iceland, Sweden, Finland, Norway are all to find as a part of the program along with representatives from Russia, Hungary, Belgium, England, Italy, Croatia, Australia, Canada and more.
A social and societal impact
TMW is more than entertainment. Behind the festival is a strategy to promote the focus on sustainable development as it has been outlined in 2015 by UN in "The Global Goals for Sustainable Development". The festival is therefore deeply involved in the discussion and development of new ideas and solutions for smart consumption and cultural waste. Cultural events have been used as a tool in the increasing attempt for municipalities, NGO's and private organizations to solve social and societal issues. Not only in a local perspective, but also as a tool to solve global issues. In fact, this way of thinking is closely related to socio-economic ideologies. Many festivals and cultural events all over Europe originate in such ideas. A notable example of such is the establishment of one of Europe's most popular festivals, Roskilde festival.
Roskilde the Danish front festival
The festival, that started in 1971, is run by the non-profit organization Roskilde Foundation, which is grounded in the very same socio-economic idea. For companies and organizations relying on socio-economic strategies, it means that the profit must be reinvested on aid, focusing on social and societal purposes. Such a concept implies certain levels of democratic thoughts and is extremely depending on its local communities. Like Tallinn Music Week, Roskilde Festival also relies on large number of volunteers.
.
The festival has for several years been very successful in including its local environment. Schools and local associations of sports and other, have a chance to earn some money for their attributions to the festival, such as informing, guarding and cleaning. The money plays a huge part in the maintenance of these low-budget association, who might even afford a small summer trip or social celebration for its respective members. The fact that Roskilde Festival attracts around 130.000 hungry and thirsty people a day boosts the overall economy of Roskilde city. "Roskilde Festival is a million (DDK) industry and it has a huge impact on Roskilde as a city. To Roskilde, music is very important (http://roskilde.dk/musikby) ends Peter Hvalkof.
Final thoughts
The city atmosphere and amazing venues top the positive impression of Tallinn Music Week and is recommendable for music lovers and people with an insatiable curiously to discover new movements and tendencies in the music business.
.
In relation to the festival The Danish Embassy in Estonia and The Danish Cultural Institute In, Estonia, Latvia and Lithuania financially supported Peter Hvalkof.
.
Written by: Anders Pedersen and Jonas M. Hoeck
If you have any questions, you are welcome to contact us.
Danish Cultural Institute
T: +371 67288221