19 · 02 · 2021
OPEN CALL: SUSTAINABLE DESIGN LAB FOR URBAN DEVELOPMENT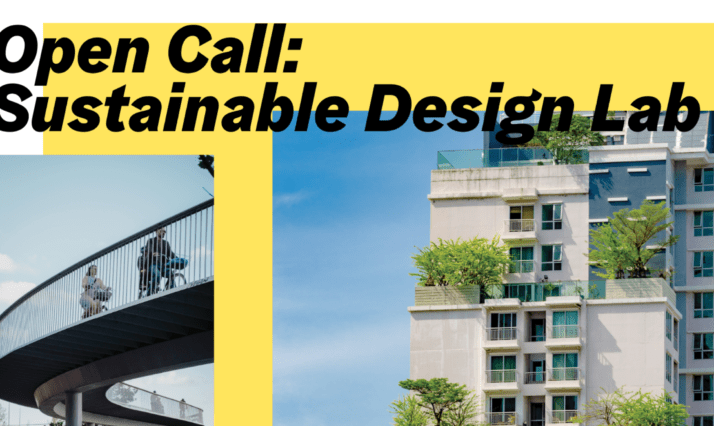 Are you a designer with visionary ideas who is interested in sustainable urban development? Would you like to transform your visions into captivating prototypes that tackle current problems our cities are facing? Then you should apply for our Sustainable Design Lab where we aim to inspire designers to use their skills in making cities more sustainable, inclusive and safe!
HOW DOES IT WORK?
The Sustainable Design Lab is a platform where you can explore, test and implement ideas with talents from different design disciplines and different countries in the Baltic Sea region.  Throughout the program, we encourage you to experience new ways of working with skilled designers from Hamburg, Mikkeli and Riga and to develop your own ideas into a prototype within an inspiring environment. Moreover, you'll be able to participate in circular design workshops led by experts and learn more about design markets in different countries, sustainable cities and design and much more. Over the course of 3 months, you will participate in 3 different digital workshops and informal activities. At the closing event in June, you'll present your prototype to a public audience – and celebrate the results with your teammates. Let's toast to your ideas to make our cities more sustainable!
The workshops will take place on the following dates in March, May and June:
Hamburg workshop:
Friday, March 19, 16:00 – 19:30
Saturday, March 20, 10:00 – 16:00
Mikkeli workshop:
Friday, May 7, 16:00 – 19:30
Saturday, May 8, 10:00 – 16:30
Riga workshop and final event:
Friday, June 11th, 13:00 – 17:00, final event at 18:00
Saturday, June 12th, 11:00 – 14:00
All workshops will take place virtually and in English, and applicants are expected to take part in all the relevant days. Participation will require a laptop, a working camera and microphone as well as a stable internet connection.
*If the COVID-19 restriction would allow, the final event in Riga will be organized in a hybrid format, with local designers coming together in each of the cities.
WHAT'S IN IT FOR YOU?
⇒ The chance to realise your own ideas and to develop prototypes
⇒ Expansion of your (international) network
⇒ Inspiration from different disciplines and countries
⇒ Knowledge about sustainable/circular design
WHY DOES THE SUSTAINABLE DESIGN LAB EXIST?
The Sustainable Design Lab is a part of the EU Interreg BSR project Creative Ports that aims to unlock the internationalisation potential of the Cultural and Creative Industries (CCI) in the Baltic Sea region through a variety of different programs and activities. The Sustainable Design Lab is, moreover, our way of moving a little closer towards the United Nations' Sustainable Development Goal 11 – Sustainable Cities and Communities – and to contribute to the development of cities and communities to be more inclusive, safe, resilient and sustainable. The Sustainable Design Lab is jointly hosted by three Creative Ports partners: Hamburg Kreativ Gesellschaft, South-Eastern Finland University of Applied Sciences (XAMK) and the Danish Cultural Institute in Estonia, Latvia and Lithuania with the support of the Business Incubator at the Investment and Development Agency of Latvia , Goethe Institute in Latvia and the Northern Dimension Partnership on Culture.
Click HERE and apply now!
Application deadline: March 7, 2021, 23:59 (EET).
Participation is free of charge with workshop materials covered to a limited degree.
It doesn't matter whether you are a student or a professional nor which field of design you call your home – we are happy to welcome designers from various disciplines ranging from UX to fashion. Our only requirement is that you are interested in sustainable cities, circular design and your place of residence or work is in Riga.