20 · 05 · 2016
Aarhus x Riga: Sound Art Concert in Aarhus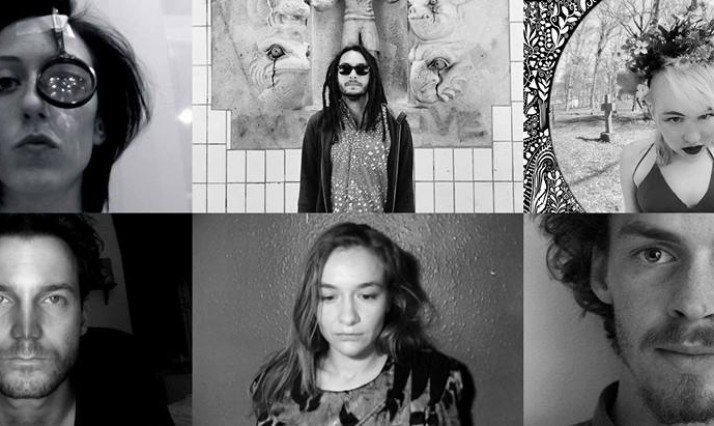 RADAR is a soundart platform where artists from Riga and Aarhus can collaborate and present compositions and installations.
In late February, the Danish Cultural Institute and RADAR launched a cooperation between three artists from Riga and three artists from Aarhus at the venue Aristīds. Through two day workshop transformed the small venue in Riga into a sonic Exploratorium and proved limits of the possible and impossible.
On 25-27 May Radar will provide a 'laboratory' in Aarhus for another experimental meeting of artists, where they will take part in a two-day workshop to compose and frame the music, which will result in a concert for the public.
The musicians' expression ranges from techno, electro-acoustic, trance, neo-classical, to avant-garde and drone. Expect a fusion of Arvo Pärt, Aphex Twin, Arnold Schoenberg, Laurie Anderson and Penderecki when the borders melt and the music starts flowing.
The participating sound artists on the Latvian side are Sabīne Moore, Anna Ķirse and Toms Auniņš.
Sabine Moore is a Latvian artist who collects electric-acoustic and natural sounds, from which she composes experimental and cover compositions. When she performs under the name of 'Water Flower', avant-garde elements get incorporated so as to 'play' plant-inspired and abstract videos. https://soundcloud.com/waterflower
Toms Auniņš is a Latvian musician with experience in various musical genres, such as jazz, metal and noise. As a solo performer and a part of several groups, with a wide range in both the electronic and acoustic genre, as well as a composer for theater and film, Toms made a name for himself both at home and abroad. Within the electronic music field, Toms especially explored structures in experimental dance music. https://soundcloud.com/toms_aunins
Anna Ķirse is a Latvian artist with focus on the influence of the composed music on the electronic music. Ķirse's interest in the classical instruments and customized electronic compositions with alternative approaches to the composition method – chemical formulas and incorporated sound recordings – has made her known both nationally and internationally.https://soundcloud.com/annaki-1
On the Danish side, the participating artists are Olga Szymula, Filip Johan Arnestad and Merlyn Silva.
Olga Szymula works with music in its full dynamic range, and is therefore very focused on the intensity and quality of the music. She works with analog and digital tools and methods, concentrating on adjusting and arranging the music form by combining melodies with abstract shapes and sounds. In addition, Olga is preoccupied with musical expression and role in the specific space and environment where she and the music appear. Https://www.youtube.com/watch?v=feeLEcGVHVQ
Filip Johan Arnestad, also known as Filip Ja, is an upcoming Danish sound artist with unique and great musical concepts. He works with technology and audience interaction, as it exists in his work Periods Mmxiv. Through his work, he has also developed concepts for documentaries, dance performances and film shows. https://soundcloud.com/filipjamusik
Merlyn Silva is an electronic musician and composer, with two different directions in mind. On the one hand, his electronic compositions express a sense of hope, play and naiveté, inspired by glitch, psychedelic expression and techno. On the other hand, Merlin's 'produced music' focuses on the 'interactional' use of technology and programming, in which he engages non-musical professionals to apply their skills in non-live performances. These include interaction with the dancers, where the movements are expressed as musical structures and modulations by means of infrared cameras recording and subsequent processing. https://soundcloud.com/merlyn
Sonic experimentarium
RADAR, Skovgaardsgade 3, 8000 Aarhus, Denmark
FRIDAY 27.05.16
50DKK
The concert is part of a collaboration between the Danish Cultural Institute in Estonia, Latvia and Lithuania, the soundart venue Aristīds and RADAR, initiated with the support of Aarhus 2017.