06 · 10 · 2022
Rēzekne: Workshop and travelling exhibition "The Fake ≠ Fact Info Lab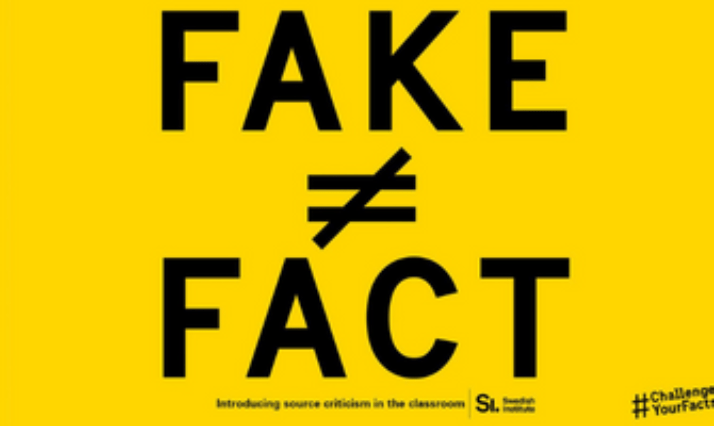 Exhibition opening and workshop on the 5th of October!
 Would you like to refresh your skills in 
 validating media sources, and 
 learning to successfully distinguish fact from misinformation
 Welcome to the WORKSHOP and the opening of exhibition "Fake ≠ Fact Info Lab".
When: October 5, 2022, 11:30-13:30 (coffee break included)
Where: Atbrīvošanas aleja 115, Rēzekne
 The event will be held in English.

 Speakers:

 Journalist and media expert Leif Lønsmann (Nordic Journalism Center, Denmark, www.njc.dk)

Journalist Beatrise Jakobsone (Latgale regional TV)
The event will be focused on the media landscape in the Nordic and Baltic countries as well as fake news and mis-/disinformation especially in relation to political agendas and COVID-19.
 ️Registration is required: 
https://forms.gle/1mvkYQv3sTPbyuG47
The exhibition "Fake ≠ Fact Info Lab" on the other hand is based on the materials from Swedish Museum of Work, which in turn originates from material by the Swedish Media Council. The Travelling Democracy Lab was first produced in 2018 and has toured throughout Sweden with the aim to strengthen the ability of students and young adults to independently assess the credibility and ideological starting point of various sources.
Now it is available in Rēzekne, till October 16, 2022.
The event is organized by Danish Cultural Institute in Estonia, Latvia and Lithuania @dki.lv, Baltic Centre for Media Excellence, and the Nordic Journalism Center @NordiskJournalistcenter
The event is supported by the Nordic Council of Ministers @nordenen, Swedish Institute, Rēzekne Academy of Technologies, and Latvian National Library.