10 · 11 · 2019
Pitching for a better Baltic Sea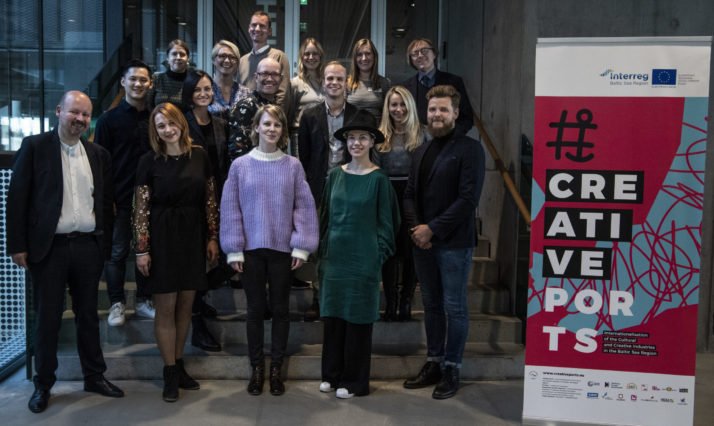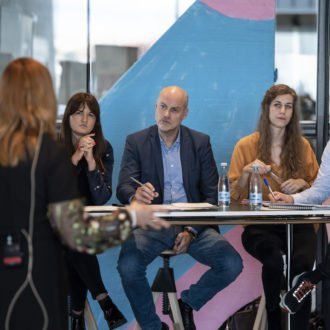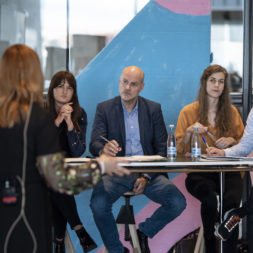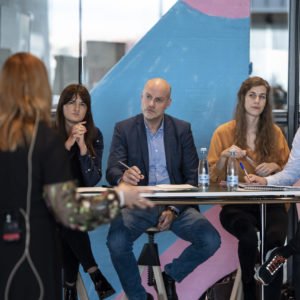 On the 28th of October an international pitching competition took place at Dokk1 in Aarhus, Denmark. The pitching competition engaged in UN's Sustainable Development Goals on how to create value while increasing people's awareness on a future of innovation and investment.
Entrepreneurs from both Denmark and Latvia were participating in the pitching competition with their ideas on the overall theme: How can your idea make the Baltic Sea Region a better place?
The event was a platform where all sorts of creative and innovative people interested in the creative industry came together to exchange experiences and discuss sustainability. The event consisted of plenty of opportunities for networking with entrepreneurs, organisations and experts within the field of creative industries.
Day 1:
The first day was all about the pitching competition. Mayor of Aarhus Municipality, Jacob Bundsgaard, opened the competition at Dokk1, talking about the creative industries in Aarhus.
This was followed by a lot of thoroughly prepared pitches where the aspect of sustainability in the creative industries truly was incorporated. The latvia compeny Ette Tete, presented by Linda Riekstiņa-Šnore, won the competition with their brand making children's furniture using FSC certified plywood and water-based coating. Director of DCI in Riga, Simon Drewsen Holmberg, presented the winners with tickets for the Sónar+ Festival in Barcelona.
Danish co-founder of Labfresh, Kasper Petersen, also gave a keynote session about how to launch and scale digital businesses.
Besides all this, the day included an acoustic concert with the Latvian band Carnival Youth who played a concert for the participants while the judges made their assessments.
Day 2:
The second day of the event, Karoline Haulund, Vice director in Creative Business Cup, hosted a workshop about strengthening the internationalisation of creative industry operators in the Baltic Sea. The workshop focused on how to facilitate start-ups and young SME's in internationalisation, including CBN and Pitching for a better Baltic Sea as examples.
After that, the attendees were split into two groups where each group visited Danish companies related to that of their own Baltic one. While one of the groups visited lifestyle related companies, the other group visited companies related to the digital visual industry and sound. The Danish and Baltic attendees exchanged their experiences on starting up businesses and saw new opportunities for professional co-operations.
Creative ports is a project funded by the Interreg Baltic Sea Region, which brings together the cultural and creative industries in the Baltic Sea Region.