29 · 10 · 2020
Pitching for a Better Baltic Sea 2020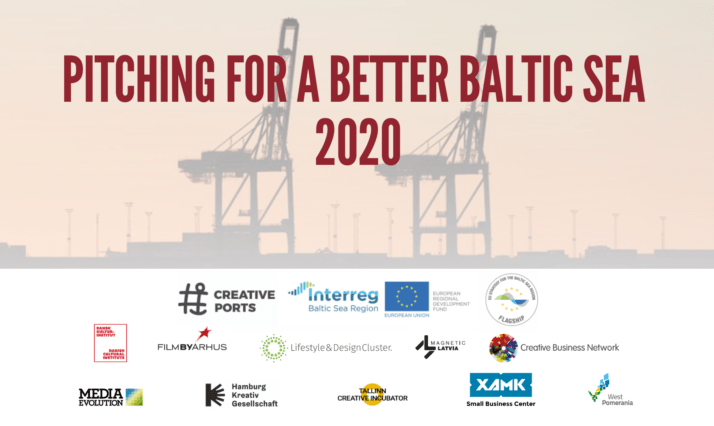 On 28-29 October, Pitching for a Better Baltic Sea was held. The event presented a pitching competition as well as a workshop focusing on the UN's Sustainable Development Goals on how to create value while increasing people's awareness on a future of innovation and investment. This year, however, it was slightly different as we had to present the event online due to COVID-19.
Day 1
On 28 October, the pitching event took place and was moderated from Aarhus by Head of Digital & Director of Copenhagen Office at Lifestyle & Design Cluster, Heidi Svane who did a brilliant job.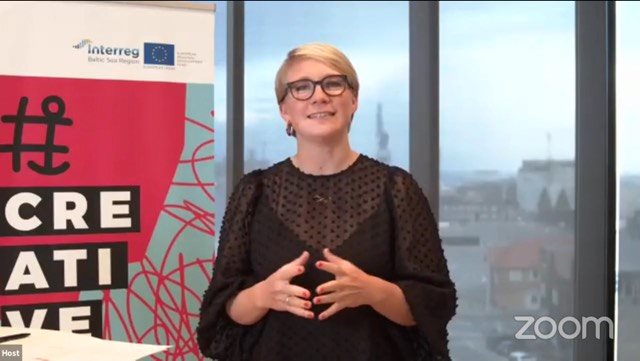 We had invited 9 start-ups who all work to make the Baltic Sea Region a better place to take part in a competition where they pitched their business ideas to a very competent jury consisting of Martin Hansen (VIA University College), Karen Blincoe (advisor/facilitator within the field of sustainability), Viesturs Vikse (Kvist Industries), Bent Christensen (private investor), Christian Nyhus Andreasen (Director of Ideas Lab Incubator, Filmby Aarhus), Ida Åstrand (Media Evolution), Karoline Haulund (Creative Business Network) and Laura Očagova (Investment and Development Agency of Latvia (LIAA)).
The start-up pitches covered various fields including clothing, footwear, tools, air quality solutions, backpacks, children's education and presented new and inspiring ideas. 
We were also able to listen to our two keynote speakers, Caroline Gjerulff from Vision Danmark who talked about sustainability in the film industry and Rebecca Vera Stahnke who told us about her own business, Vera's Vintage that sells used and upcycled clothing and accessories and the whole process behind starting a sustainable business and running it.
While Latvian singer-songwriter, Chris Noah entertained the audience, our fantastic jury deliberated and it was decided that the winner of Pitching for a Better Baltic Sea 2020 is Kira Shoes!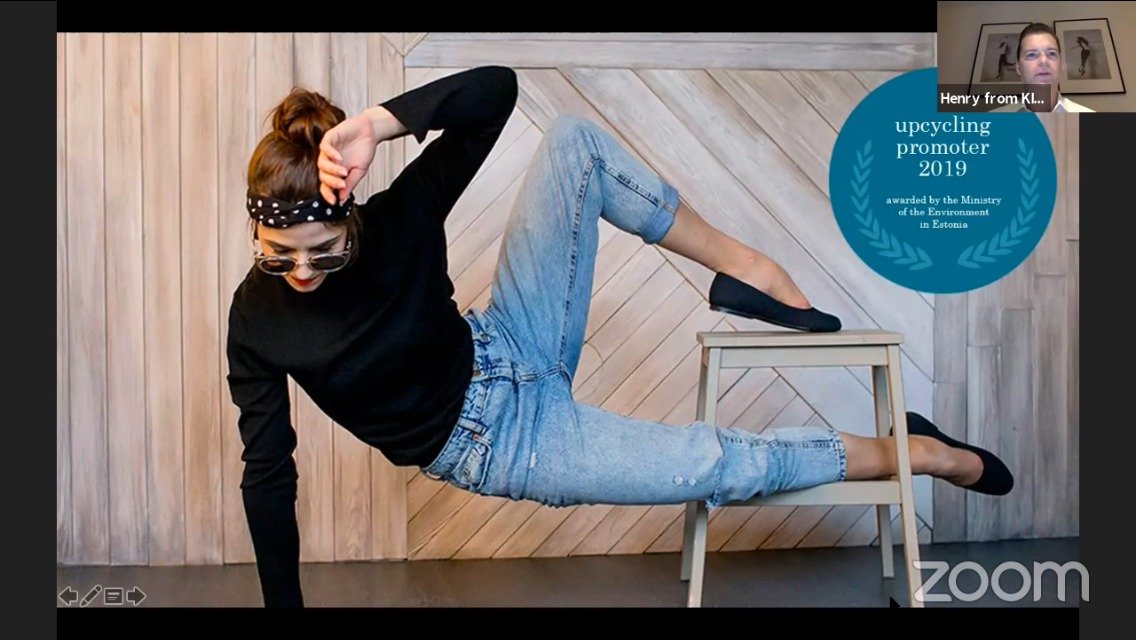 Head of Business Development, Henry Ratasepp, of sustainable footwear company Kirashoes gave an inspiring pitch about his brand that creates shoes made of recycled car tires. The jury highlighted the competent team behind the start-up and how their idea might be a good way to fix the problem that the tire industry has as well.
The prize is 2 delegate passes to Sónar+D in Barcelona as well as transport and accommodation. In case the COVID-19 gets in the way we will, of course, find a fantastic alternative.
Day 2
On 29 October, CEO and Founder of Creative Business Network, Rasmus Wiinstedt Tscherning hosted an internationalisation workshop. The workshop focused on the advantages and challenges of breaking into an international market. CEO and Founder of Gelatex, Märt-Erik Martens and Johanna Forsman, CEO and CO-Founder of StoryTourist, guested the workshop and answered questions from the participants about their thoughts and experiences regarding internationalisation.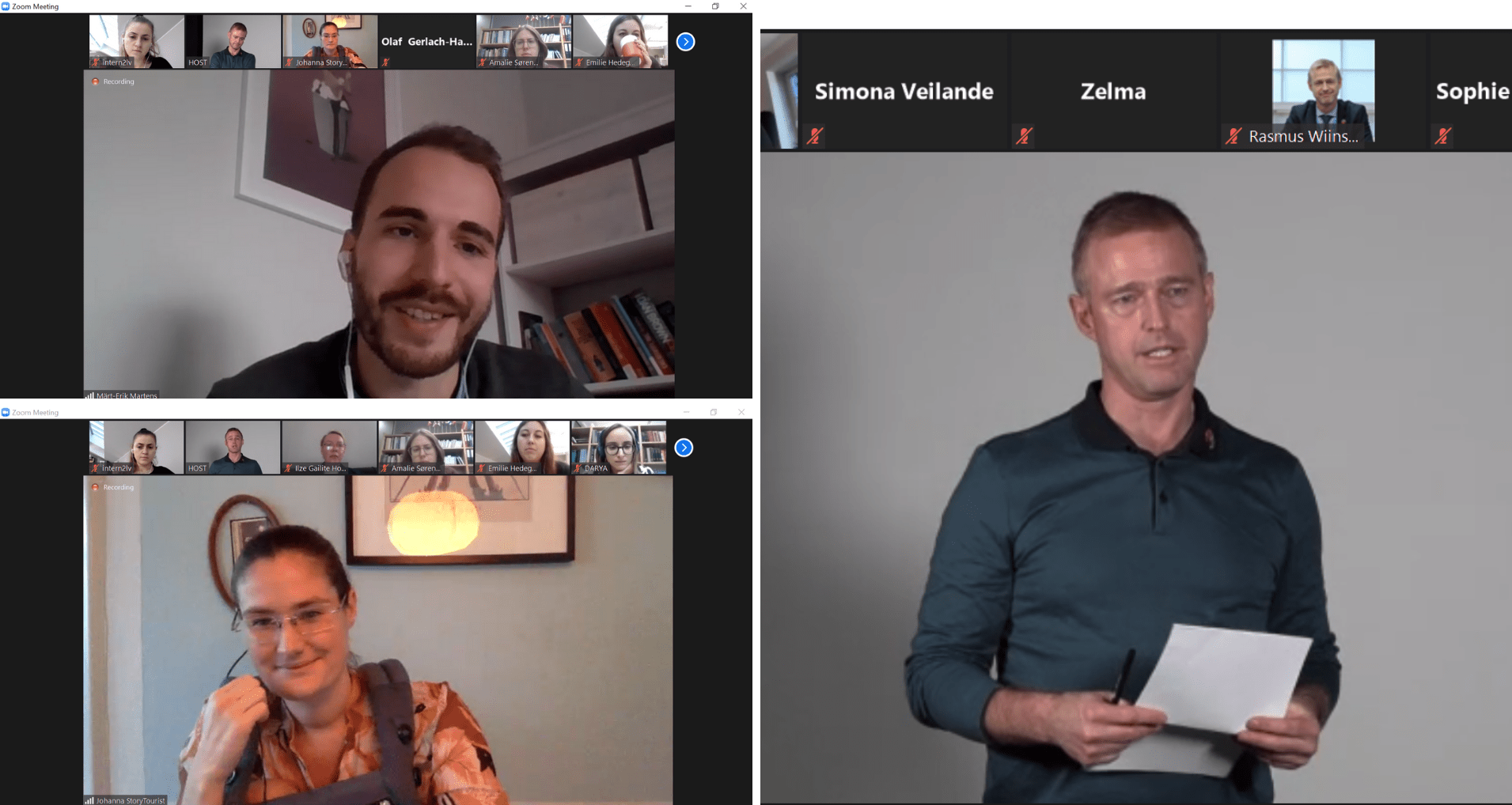 Thank you!
We would like to thank all the wonderful people taking part in the event on and off-screen – thanks to the jury, the keynotes, partners, pitchers and, of course, Heidi Svane for moderating the event fantastically! 
Pitching for a Better Baltic Sea is part of Creative Ports which is funded by the EU's Interreg Baltic Sea Region (BSR) Programme 2014-2020.
Danish Cultural Institute in Estonia, Latvia and Lithuania / Filmby Aarhus / Lifestyle & Design Cluster / Creative Business Network / Investment and Development Agency of Latvia (LIAA) Latvijas Investīciju un attīstības aģentūra (LIAA) / Tallinna Loomeinkubaator / Tallinn Creative / Hamburg Kreativ Gesellschaft / Pomorze Zachodnie / Media Evolution / XAMK – South-Eastern Finland University of Applied Sciences