08 · 09 · 2020
Operation: Orfeo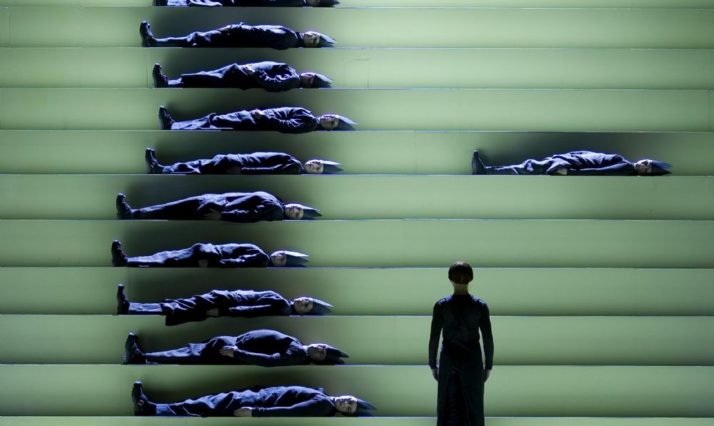 Danish theatre troupe Hotel Pro Forma is restaging their iconic masterpiece OPERAtion: Orfeo from 1993. The performance is a visual opera that portrays the myth of Orfeo's journey to the underworld through the visual and auditive rather than traditional narration. Since the first performance in 1993, it has only been restaged in 2007 and now finally in 2020 in Latvia as well as 2021 in Denmark.
The opera is directed by Kirsten Dehlholm and performed by the Latvian Radio Choir, the story is carried by the visuals as well as poems by Ib Michael and music by Bo Holten and John Cage.
The Danish Cultural Institute in Estonia, Latvia and Lithuania helped with the translation of the opera from Danish to Latvian in 2007 and this year provided language consultancy.
OPERAtion: Orfeo will be performed in Musikhuset Aarhus in February 2021 so you still have the opportunity to experience the performance. Check out this link for more information: https://www.facebook.com/events/922696034907833/