01 · 10 · 2022
NORMAL CAKE, PLEASE!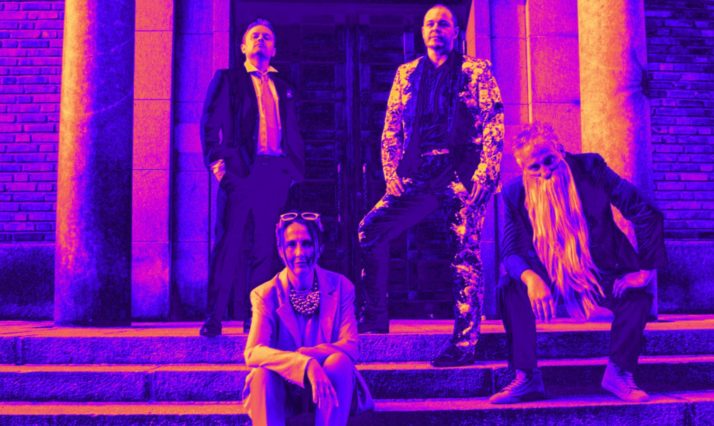 NORMAL CAKE PLEASE AT ST. SAVIOUR'S ANGLICAN CHURCH!
Saturday, October 1 at 19.00
Sunday, October 2 at 20.00
Monday, October 3 at 19.00
Three old friends meet at a wedding after years of not seeing each other. In the decades since their first and unexpectedly tumultuous meeting, the world has changed – "normality" now has different frames. A gay man is getting married to his betrothed who is transgender. His old friends have not met his fiancé, but are invited to perform the duties of the best man and the matron of honor. The wedding must take place in a church because "normality" demands it. The performance uses the familiar setting of a wedding to explore how we and the world around us have changed in one generation. Gender boundaries have been pushed and opened, identity politics have taken a firm place on the political agenda, but the general trend towards even greater individual freedom, which dominated the Western world just a few years ago, has slowed down. The change is exciting, but also scary. With the performance "Normal Cake, Please" we are trying to create a space where it is normal to be confused, to ask questions, and perhaps even feel a bit uncomfortable.
This is a participatory performance where the audience turns into wedding guests. The guests are divided into four groups and in the first part of the show they attend an intimate confession of one of the main characters while he/she prepares for the main ceremony, then visit another character's boudoir and hear his/her story as well. In the second part of the wedding, everyone gathers in the central area of ​​the church. The husbands-to-be are welcomed, the atmosphere is festive, the music is played, the speeches are made – everything seems to be normal. But who is marrying whom?
And how do you feel about it all? You will be able to explore and express your feelings and thoughts in a relaxed atmosphere while enjoying the wedding cake with other wedding guests and the protagonists.
The performance is in English.
Authors-performers: Ivo Briedis, Janne Saarakala, Nina Larissa Bassett, James Lórien MacDonald
Cast: Skuja Braden (Ingūna Skuja, Melissa Braden), Didzis Ruicēns, Signe Valtiņa, Vladimirs Goršantovs, Paula Koivunena (Paula Koivunen)
Musician: Marko Ojala
Set and costume designer: Paula Koivunen
Composer: Thomas Burø
Lighting artist: Niks Cipruss
Producer: Rita Ruduša
Production manager: Anna Ulberte
Photo: Jonna Wickström
The performance is funded by the Nordic Council of Ministers, Danish Cultural Institute, Culture Point North, Kone Foundation
Created by The Uneasy Listening Society
Tickets available: https://ticketshop.lv/lv/search?events=torti
Prices: EUR 18.00 / EUR 9.00 (for school-age and university students, pensioners)