29 · 09 · 2020
Nordic Days in Rēzekne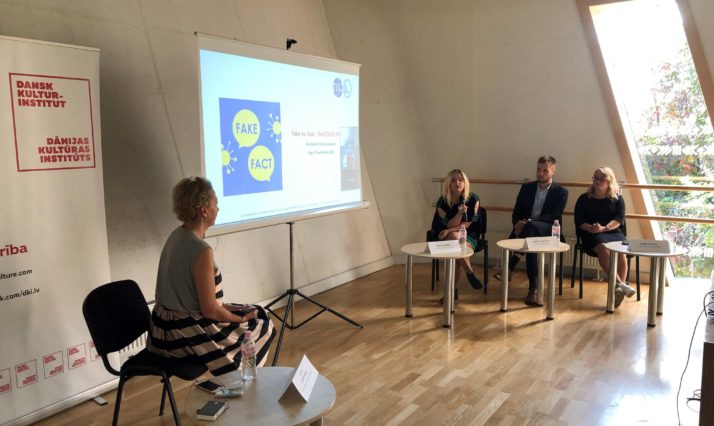 This year, the annual Nordic Days took place in Rēzekne. The days offered screenings of Danish, Finnish, Norwegian and Swedish films as well as exhibitions, concerts and workshops.
On 25 September, the Danish Cultural Institute held the seminar "The COVID-19 Case – Fake vs. Fact" in collaboration with the Baltic Centre for Media Excellence and Nordic Journalist Centre. The seminar focused on disinformation in relation to the current COVID-19 crisis. Danish journalist and media expert, Leif Lønsmann, gave a presentation on current examples of mis- and disinformation in the light of COVID-19 and presented tools for distinguishing between information and disinformation.
On 27 September, the Danish Cultural Institute provided a screening of the Danish animated feature film "Vitello" by Dorte Bengtsson at Gors, Rēzekne. "Vitello" is based on the popular children's books by Kim Fupz Aakeson and Niels Bo Bojesen and it was showed in original language with synchronised translation in Latvian. The film's plot revolves around the boy Vitello whose life lacks a father he does not know. Therefore, Vitello goes to look for him – only to find someone he is not quite expecting.
Nordic Days in Rēzekne is organised by the Nordic Embassies in Latvia, the Nordic Council of Ministers' Office in Latvia and the Danish Cultural Institute in Estonia, Latvia and Lithuania.