19 · 06 · 2017
Aage Damgaard's art exebition in the museum of Ģederta Eliasa History and Art's in Jelgava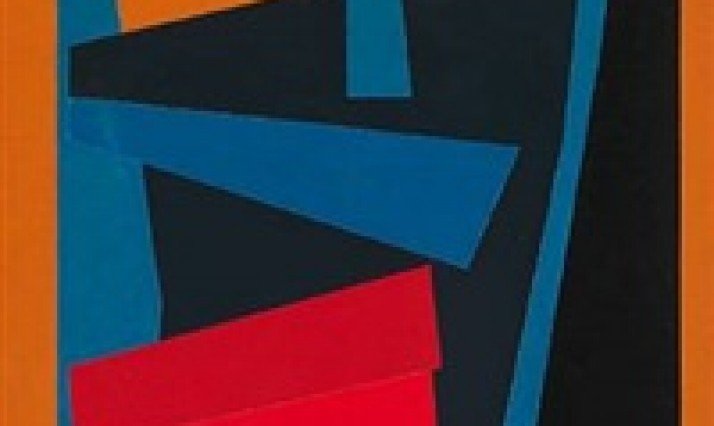 This is the Danish artist's first personal exhibition in Jelgava and Latvia, the exhibition will be opened from the 15th June till the 23rd of July. It is taking place at the Ģ. Elias Jelgava History and Art Museum, designed by the Danish architect Severin Jensen (1723-1809) in 1774-1775 as the Academia Petrina. Severin Jensen was an architect in the Duchy of Kurzeme and Zemgale, but from 1772 became the Duke's court architect. He designed and built many castles in Latvia.
Aage Dagaard was born in 1917 in central Jutland, the youngest of 11 children. His early working life was as a weaver on the mechanical loom at the Herning textile mill. Damgaard started his own business in 1939, specializing in shirt manufacturing, and by 1945 his textile plant ANGLI was producing 3000 shirts per day.
As a patron and collector, he collaborated with artists from all over the world. Particularly imoprtant is Paul Gadegaard's multi-year project, the Black Factory (Den Sorte Fabrik), a 2500 m² indoor artistic presentation. This was a unique artistic project: the exterior was painted black, and interior walls, doors, ceilings and furniture were covered in geometric square compositions in mostly spectral colors. The factory closed in 1973 and the furniture, doors, ect. were relocated elsewhere. When viewing historical photos of the factory interior, one may safely declare: "The factory as a work of art."
This exhibition displays both Damgaard's early art and creative searching, and works characteristic of the author, in his own words – my fantasies. There are fantastic and unexpected forms and figures with symbols that have meaning only for the author. Damgaard's work is characterized by easy and smooth contours, glossy color combinations with sensitive painterly color transitions. This is the artist's 100th-anniversary exhibition.
If you have any questions, you are welcome to contact us.
Danish Cultural Institute
T: +371 67288221