28 · 11 · 2016
New Danish Screen at Black Night Film Festival in Tallinn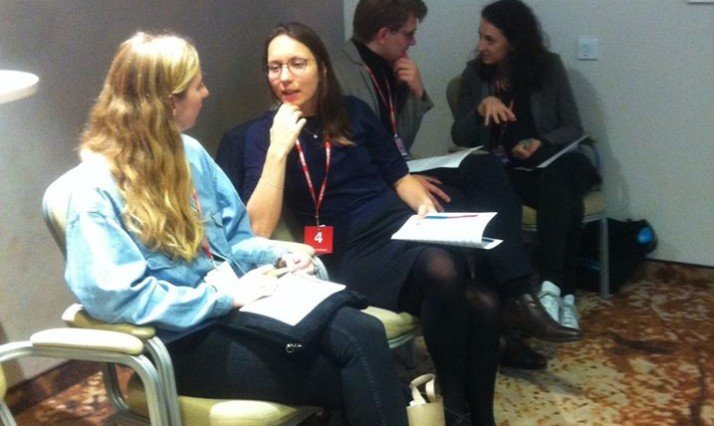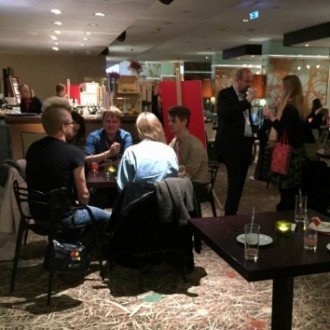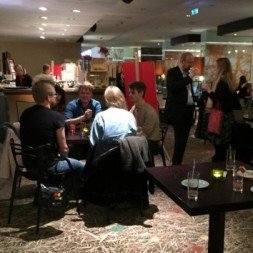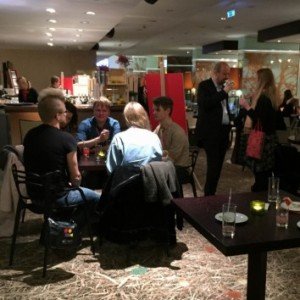 On November 22, 20 young film producers from the Baltics, Denmark, Belarus, Finland and Poland were gathered for a two-hour long speed dating process during the PÖFF | Tallinn Black Nights Film Festival, which is taking place in Tallinn from the 16-24 of November. The speed dating platform allows young producers from the Baltic Sea Region to meet, network, exchange ideas and generate new ones. The objective is that all the participants will get to talk with each other and get acquainted with exiting ventures as well as find new potential future partners.
Among the participants is the Belarussian film producer, Mikalai Lavreniuk, who participated in the in the documentary film workshop in Minsk in October, which was co-organized and supported by the Danish Cultural Institute. From Denmark, the producer, Marta Mleczek from Nordisk Film Production and the producer, Claudia Saginario from Good Company Films were participating.
In continuation of the speed dating workshop, the participants are invited to a Talents Cocktail in the Lobby Bar at the Nordic Hotel Forum.
The speed dating event was presented by Film Commission Poland and the Danish Cultural Institute in Estonia, Latvia and Lithuania
The Talents Cocktail event was presented by Industry Tallinn & Baltic Event in partnership with Danish Cultural Institute in Estonia, Latvia and Lithuania.
On the 23 of November, a panel discussion on talent development in the Baltics and Scandinavia took place during the film festival. The first part of the workshop focused mainly on how to produce and market low-budget films and how to develop a project with very limited resources. The New Danish Screen DFI, is supporting and developing talents to ensure that Danish film will continuously be developed and uphold its creativity, dynamic and originality. Represented in the panel discussion from the New Danish Screens were the artistic director, Mette Damgaard-Sørensen and the producer, Johnny Andersen.
Two succesful low-budget films were presented as well; from Estonia, the producer Maie Rosmann-Lill presented "The days that Confused" and from Denmark, the producer Jacob Jarek presented the film "Shelley". The second half of the panel was moderated by Johnny Andersen and focused on talent development in the Baltics. The talk was brought on by the fact that Baltic Film and Media School celebrates its 10th anniversary.
The event was organized by Industry Tallinn& Baltic Event in collaboration with the Danish Cultural Institute in Estonia, Latvia and Lithuania Danish Cultural Insititute and the New Danish Screen.
If you have any questions, you are welcome to contact us.
Danish Cultural Institute
T: +371 67288221