10 · 11 · 2023
Making cities more sustainable by involving the creative sector: new project launched in the Baltic Sea Region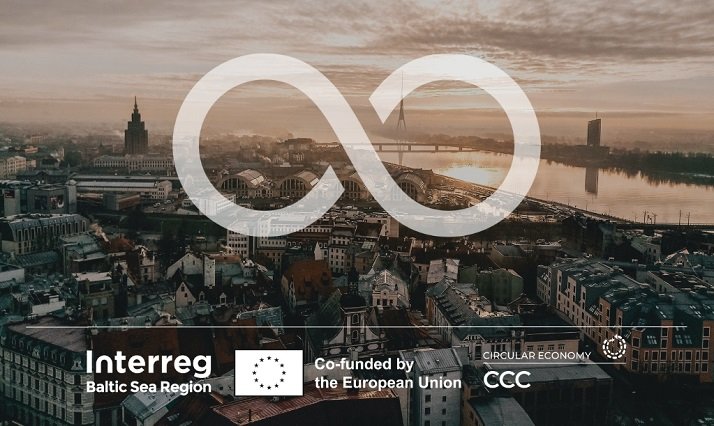 An international consortium led by the Danish Cultural Institute has launched the project "Creative Circular Cities" (CCC). Within the project, six cities in the Baltic Sea region – Aarhus (DK), Kiel (DE), Gdynia (PL), Riga (LV), Tallinn (EE), and Turku (FI) – will jointly develop, test, and promote solutions driven by cultural and creative sectors and industries to support the transition from a linear to a circular economy.
The project consortium involves 14 partners – municipalities, business support organizations, NGOs' s from the involved cities, and transnational network organizations.
The regional director of the Danish Cultural Institute in Estonia, Latvia and Lithuania Lizaveta Dubinka-Hushcha, on the purpose and ambition of the project:
"Circular economy is above all a philosophy, a lifestyle based on the shared belief in the added value of human co-creation. The road to a sustainable circular society begins in the minds and hearts of its members, where culture is a catalyst of creativity and a conductor of ideas. Our aim is to bridge the gaps between decision-making, business and art, connecting them together in a circular and sustainable system."
For decades, creative industries such as fashion and design have been associated with consumption and overproduction. Still, the cultural and creative sector also holds significant knowledge and experience that can support and develop circular business models and practices. With their innovative approaches and strong influence on people's habits and mindsets, the cultural and creative industries offer great potential to promote a circular lifestyle. This potential is now being harnessed in the "Creative Circular Cities" project.
The ambitions for a circular transition are not lacking, but concrete tools to achieve them are still missing. New methods and mindsets that are easy to implement for businesses, citizens, and municipalities are needed. In "Creative Circular Cities", the goal is to develop, test, and share "solutions" that cities around the Baltic Sea can easily translate into concrete actions.
The project will be implemented from November 2023 to November 2026. It is 80% funded by the EU's Interreg Baltic Sea Region program with a total budget of approximately four million euros.
The CCC project will be led by Indra Levite who will join the Danish Cultural Institute team on 1 December. Indra works at the Ministry of Climate and Energy of Latvia on municipal and regional level climate change issues as well as the development of the national Climate Law. Prior to that, she was based in London working on the C40 Cities' climate action programme. Indra holds a BA in Geography and an MSc in Environmental Technology.