27 · 02 · 2020
Kim Leine Baltic Tour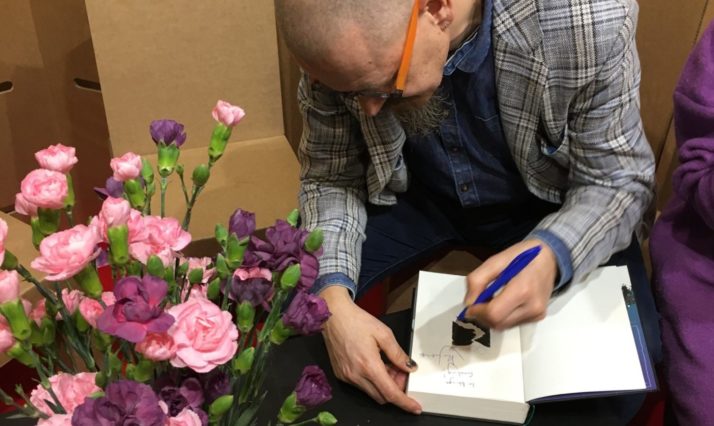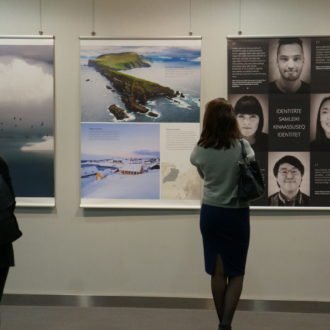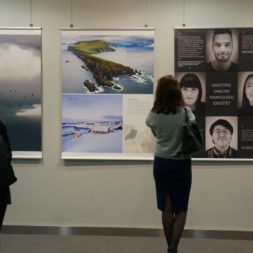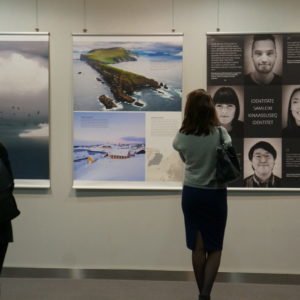 The Danish-Norwegian author Kim Leine visited the Baltics from the 21th to the 26th of february 2020.
First stop – Vilnius Bookfair 2020
The tour started off in Lithuania as a part of Vilnius Bookfair 2020. Vilnius bookfair is the biggest book fair in the Baltic states. It is one of the most significant cultural events in Lithuania and main meeting places for publishers, authors and readers. Over 500 cultural events were held and the fair attracted more than 60 000 visitors.
At the book fair Kim Leine met the Lithuanian readers for a Q&A and a presentation of his awardwining novel 'The Prophets of Eternal Fjord' translated into Lithuanian and published by Kitos Knygos. The novel is a captivating story of a missionary whose aim is to convert the Inuit to the Danish church, based on authentic events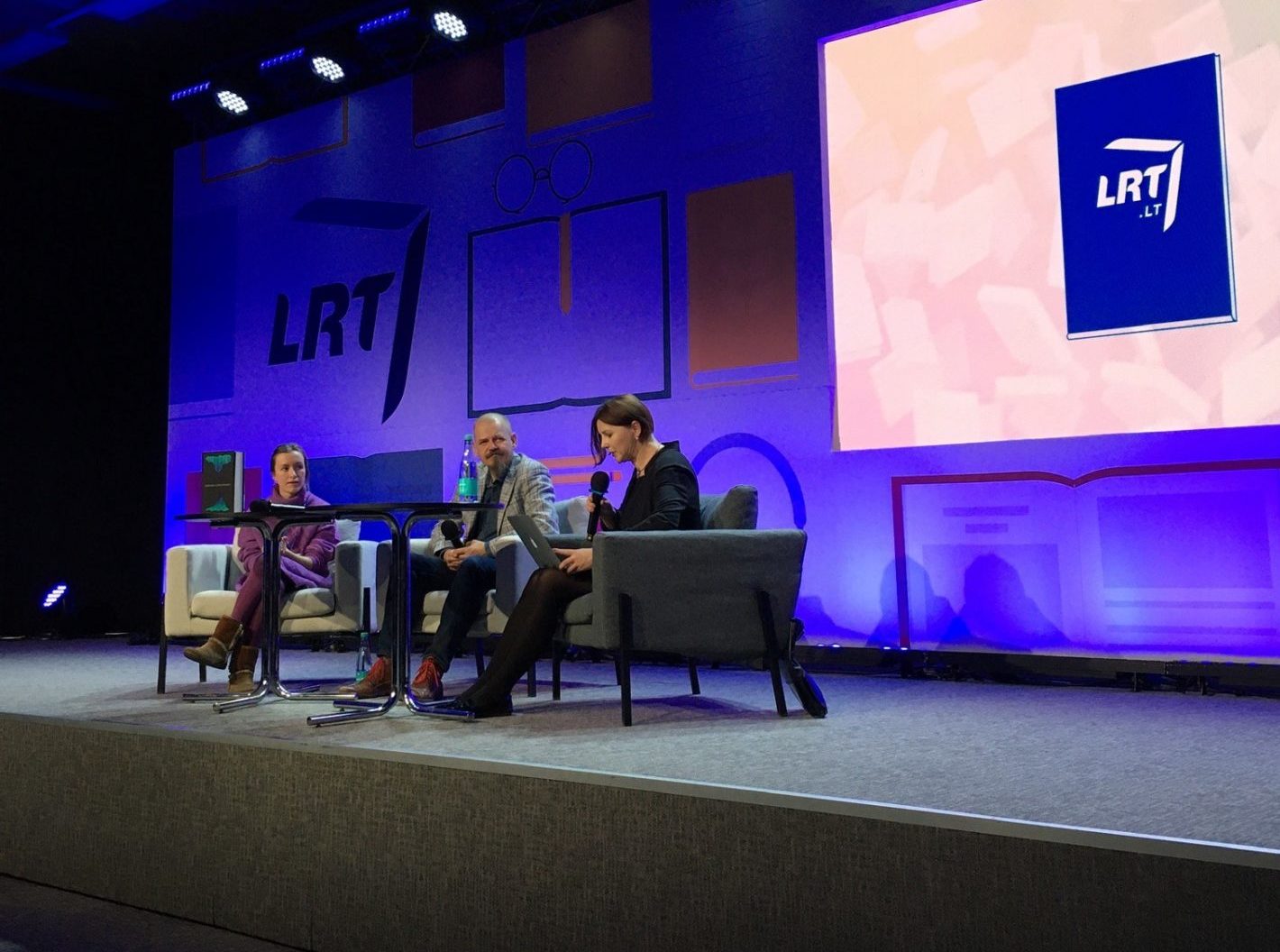 The second stop – Our Arctic Future
The second stop on the tour was the opening of the exhibition Our Arctic Future at the National Library of Latvia in Riga where he was joined by the Latvian-Danish photographer, author, filmmaker, engineer and expedition leader Ivars Silis to visit the National Libary in Riga for a discussion on their art, the Arctic and their experiences.
The exhibition Our Arctic Future is developed by the National History Museum of Denmark in cooperation with the governments of Greenland and the Faroe Islands, the exhibition focuses on the major changes taking place in the Arctic and the region's important but uncertain future.
The exhibition will be open for visitors at the Library until 28 April 2020.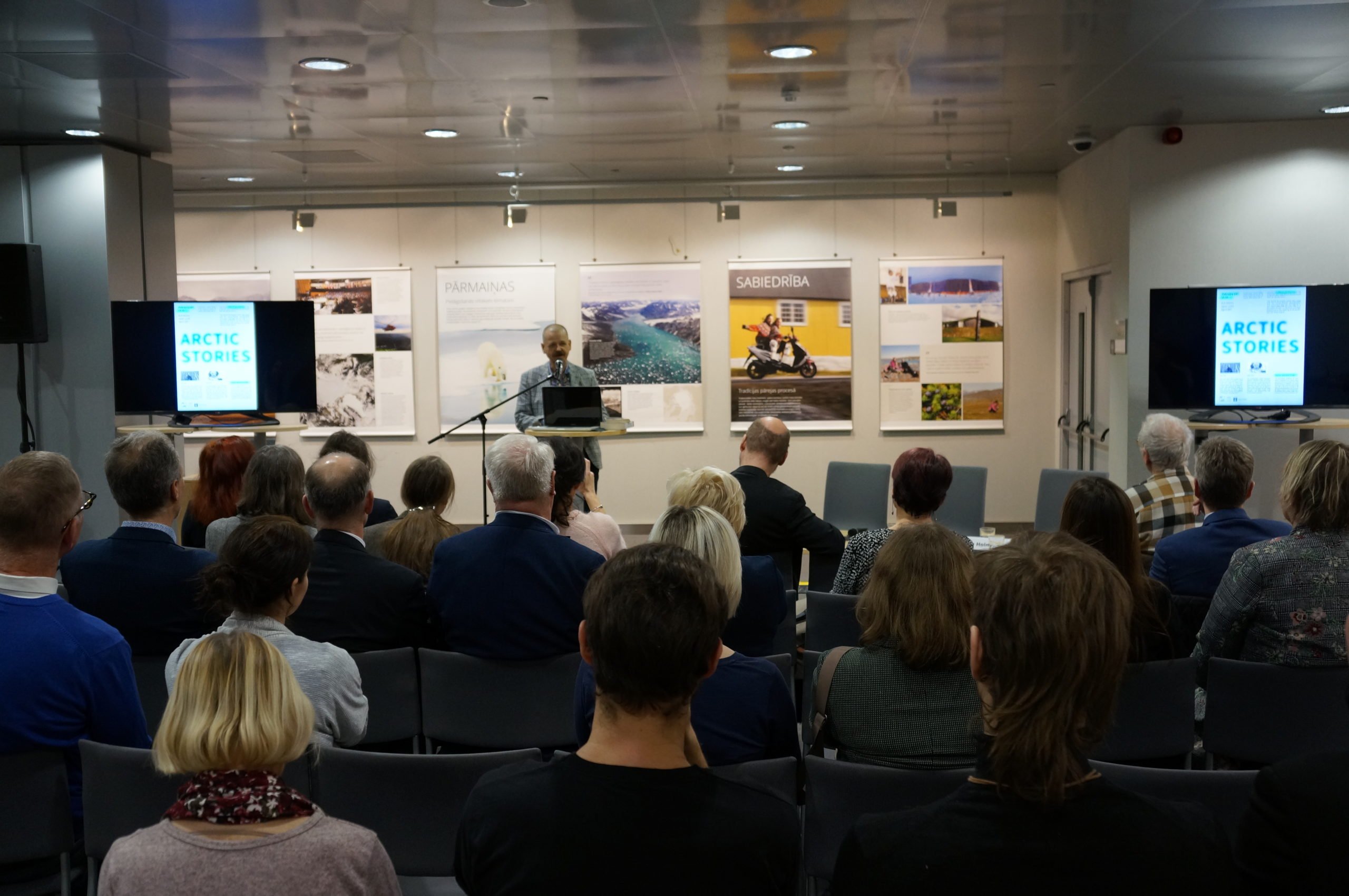 The last stop
As the last stop on the tour Kim Leine went to Tallinn for a writer's talk. Many sides of literature, life, books and Greenland was discussed and discovered with questions by Tiit Aleksejev and the audience.
The danish writer Kim Leine
Leine worked for 15 years as a nurse in Greenland before returning to Denmark in 2004 where he later debuted as a writer with the biographical novel Kalak (2007). His works often centre around the Arctic, and the great historical novel The Prophets of Eternal Fjord, published in 2012, is no exception. The novel has won the Nordic Council Literature Prize and been published in 23 countries, including Latvia.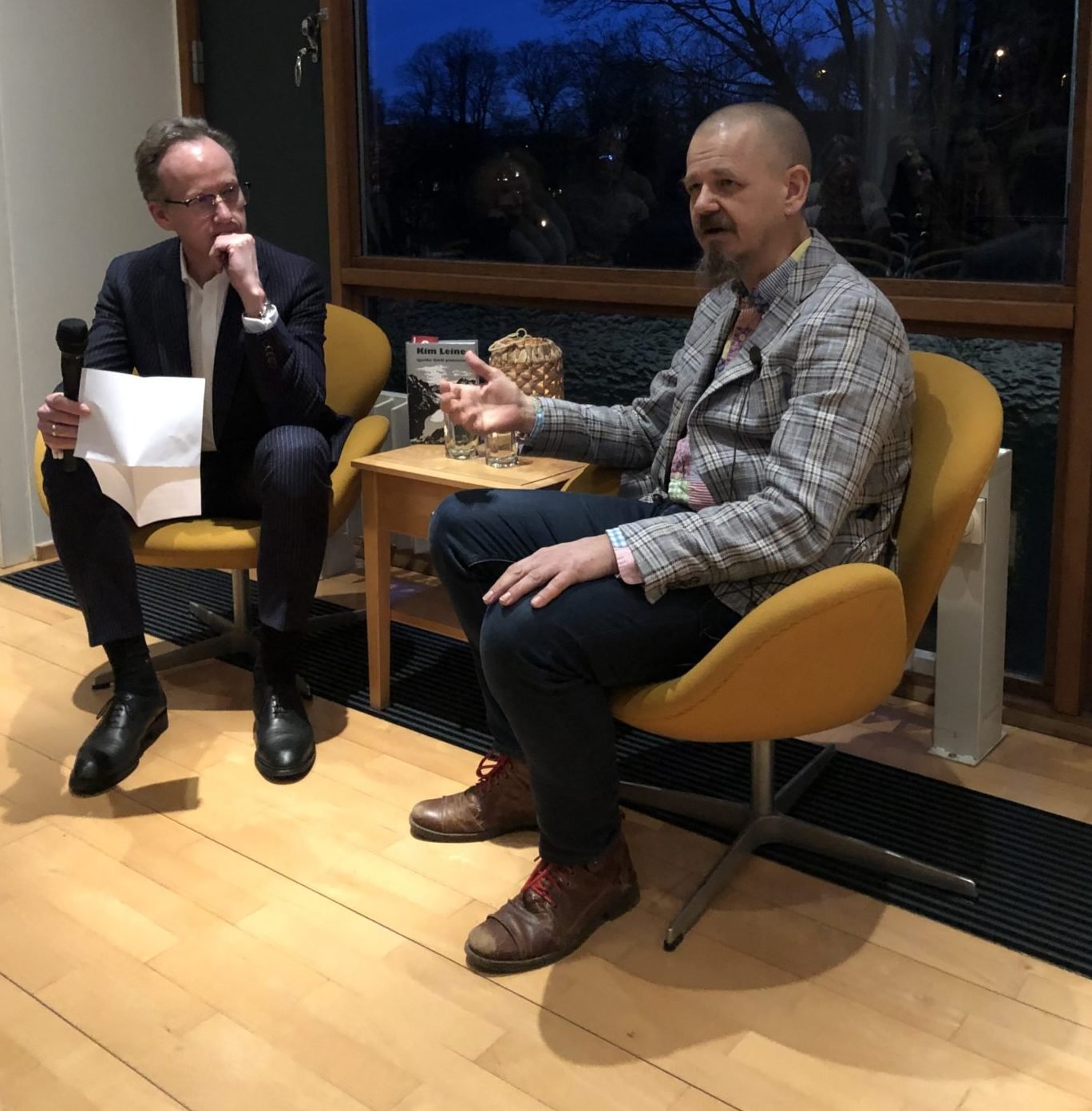 Hope for the future
We hope that the visit from Kim Leine this week has extended the knowledge in the Baltics of the Danish writer and the artistic influence the arctic has had on his work. As a part of that, we hope the focus on arctic will have contributed to a deeper understanding of life in the arctic and the climate changes influence on life and nature at arctic.
List of some of the novels written by Kim Leine
Kalak (2007), Valdemarsdag (2008), Tunu (2009), The Prophets of Eternal Fjord (2012), The abyss (2015), The Sleepless (2016), Red Man/Black Man (2018)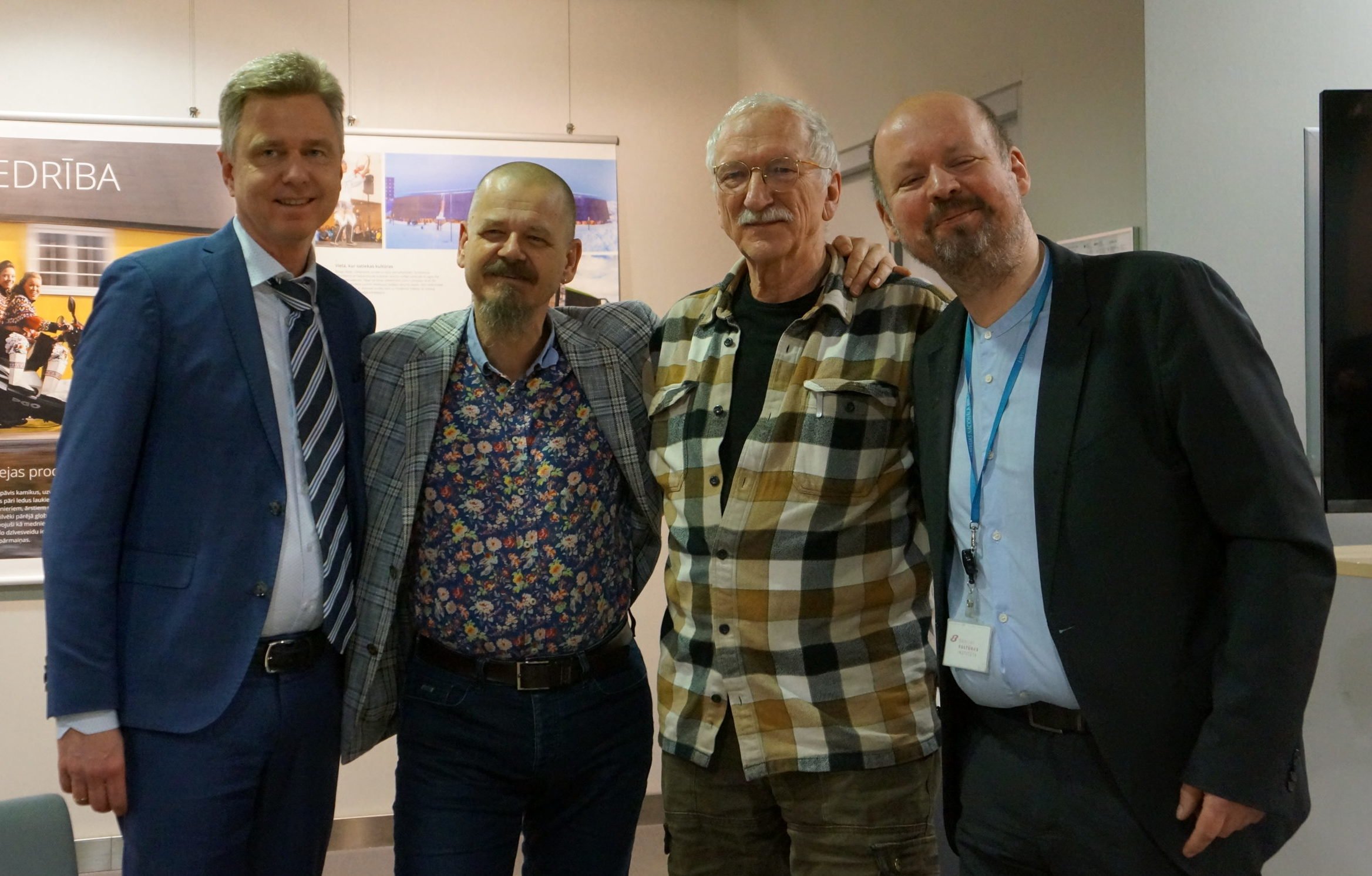 If you have any questions, you are welcome to contact us.
Danish Cultural Institute
T: +371 67288221