23 · 08 · 2018
Jan Gehl in Riga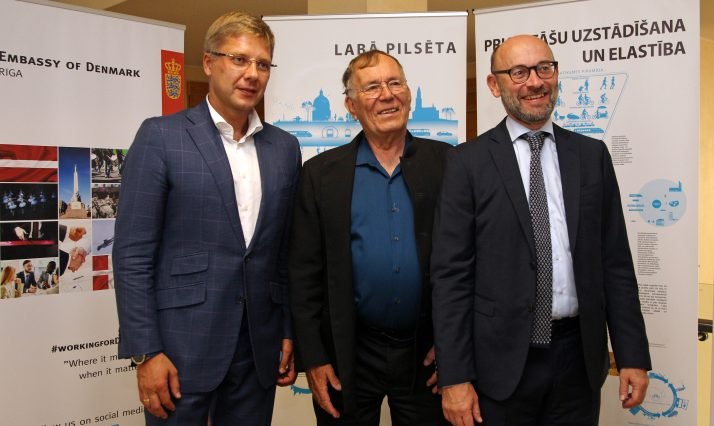 The Danish architect and urban planning guru Jan Gehl is returning to Riga!
The aim of the visit is to mark the signing of a Memorandum of Understanding between Gehl Architects and the city of Riga, according to which the architect company will develop a strategy and vision for traffic in Riga. Gehl Architects and Riga City will be working together on developing public spaces through the project 'Public Spaces & Public Life – in Riga City Centre'.
Gehl will meet and be hosted by the mayor of Riga, Nils Ušakovs, who has invited the experienced urban planner on a tour around the city to talk about the future changes and improvements to Riga's infrastructure and biking conditions.
A public lecture by Gehl will be held at Riga City Council on Friday 24th at 14.30, and everyone is welcome to attend.
On Monday 27th, Gehl, Ušakovs and the Danish Ambassador Hans Brask will talk at the opening of the Danish bicycle exhibition, 'The Good City', held by the Embassy of Denmark in Latvia. The exhibition is open to the public and will be located at Riga City Council until September 2nd. It shows how Copenhagen city planning has changed during the last century, attempting to create a more bicycle-friendly, sustainable capital. The aim is to inspire Riga and other cities by showcasing the Danish bicycle culture.
Jan Gehl has been invited to come to the city of Riga with the support of the Embassy of Denmark in Latvia and the Danish Cultural Institute in Estonia, Lithuania and Latvia.
If you have any questions, you are welcome to contact us.
Danish Cultural Institute
T: +371 67288221