27 · 08 · 2021
Hacking + Pitching for a Better Baltic Sea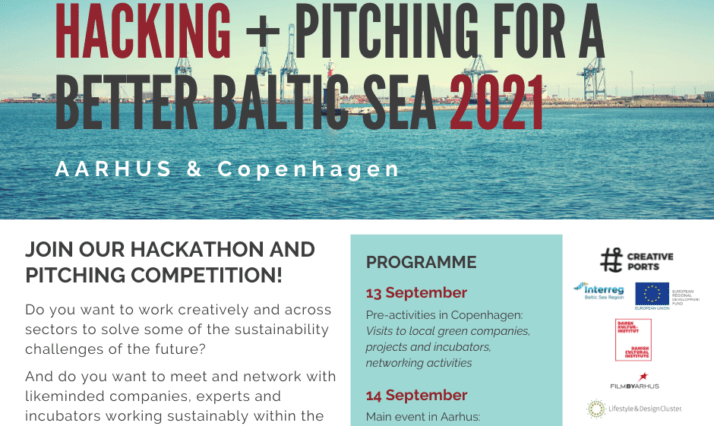 The 13th of September, we invite you to join us in Copenhagen for a warm-up day where the focus will be on meeting green companies and other CCI Stakeholders who all share your green vision, before the Main event kicks off in Aarhus the following day.
Join a new network for CCI actors and EUNIC members in order to strengthen the internationalization of the cultural and creative industries. You will take part in a network taking the shape of a so-called 'tandem', which is a platform between the members related to the EU interreg project 'Creative Ports'.
This years' pitching competition on the 14th of September will show the participant working with a specifically developed case concerning a sustainable and digital transformation of the lifestyle industry. This year's creative output is tailormade by out expert team, who will also be mentoring you during the day.
Our expert mentor team, who has developed this years' specialized pitching competition, consists of two very capable members.