08 · 11 · 2017
Geeti Amiri: Shining Images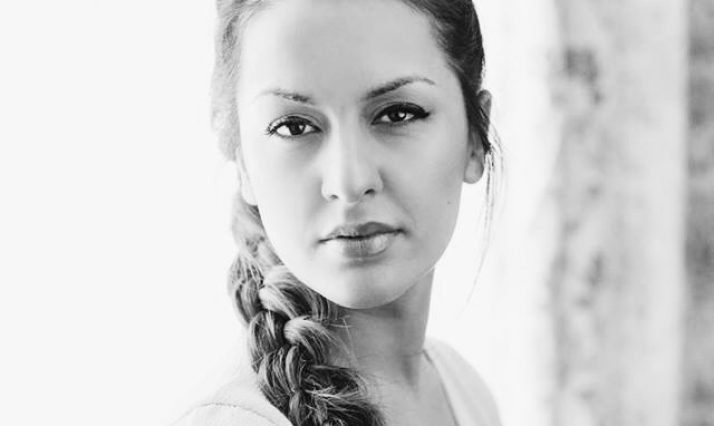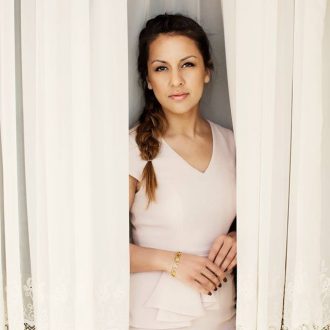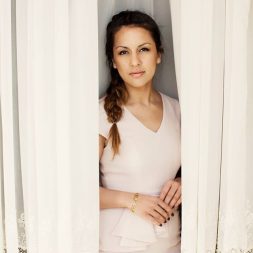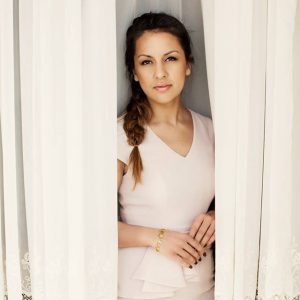 Date: 1/12-17                   Time: 18:00             Place: Aleponija, Riga
The Danish-Afghan debater and author Geeti Amiri is coming to Riga! From Kabul to Copenhagen, she gives an insight into a life between two worlds that is too often characterised by cultural confrontations. Three years ago, she entered the Danish public scene as a role-model. Even though she had grown up in a refugee family, she managed to get into the university and she could smile nicely to the photographers. But the picture was a shining image missing all the dark sides of her past.
With her TV- appearances, opinion -blogs and etc, she has marked herself in the Danish public debate. For the last couple of years, she has been highlighting issues when it comes to integration, gender equality and religion. Geeti is a competent debater and critics with a strong and powerful background story. A person who has opened up for her personal story about a life with social control and honour-related violence.
This life-affirming lecture/talk will be based on her autobiography "Shining images" which was published in November 2016. The book touch upon her harsh, touching and personal experience of violence, removal from home and life in a women's shelter. Reflections about the cultural clash between her Danish and Afghan identity, her father's death and the price for freedom and following one's heart as a young woman with a Muslim minority background. "Shining images" is a personal story about an upbringing as a refugee in Denmark and the struggle to win the right over one's own lives
The lecture will include a Q&A session and wine will be served at the event.
(This event is part of the EUNIC literature project 2017 with the thematic focus on migration)
Latvian:
Geeti Amiri, afgāņu izcelsmes dāņu publiciste un rakstniece, viesosies Rīgā!
Viņas darbos atrodamas gan dzimtās Kabulas, gan Kopenhāgenas kultūrai raksturīgās iezīmes, un tās bieži vien ir ārkārtīgi kontrastējošas. Geeti Amiri vārds pirmo reizi plašākai Dānijas sabiedrībai izskanēja pirms trim gadiem. Neraugoties uz to, ka meitene nākusi no bēgļu ģimenes, viņa gan iestājās universitātē, gan ātri apguva žilbinoša smaida vērtību kameras objektīvu piesaistīšanai. Taču, bilde, kā daudzkārt tas gadās, ir tikai apburoša izkārtne, aiz kuras skatītāju acīm apslēpti pagātnē piedzīvotie  drūmie notikumi.
Līdz ar parādīšanos televīzijā un sava interneta bloga izveidi, Geeti ātri ieguva atpazīstamību Dānijas publisko debašu aprindās. Viņa aktīvi izcēlusi tādas tēmas kā integrācija, dzimumu līdztiesība un reliģija. Geeti ir ļoti kompetenta publiskās domas paudēja un jebkurš viņas paustais viedoklis vienmēr ir balstīts spēcīgā un pamatotā argumentācijā, atklājot personīgi pieredzēto par dzīvi sociāli kontrolētā valstī, kur vardarbība bieži tiek piedota, ja tā notikusi kāda augstāka mērķa vārdā.
Šī dzīvi apliecinošā lekcija-saruna būs balstīta uz Geeti Amiri autobiogrāfisko darbu "Glancētās bildes", kas publicēta 2016.gada novembrī. Grāmatā atklājas daudzi skarbi notikumi viņas dzīvē – vardarbība, izlikšana no mājām un dzīve sieviešu patversmē. Tās ir refleksijas par viņas duālo – Dānijas un Afganistānas – identitāti un pretrunīgajām kultūrām, par tēva zaudējumu, par augsto brīvības cenu, un sekošanu savai sirds balsij par spīti jaunās sievietes musulmaniskajai izcelsmei.
"Glancētās bildes" ir personisks stāsts par dzīvi Dānijā un cīņu par savu vietu zem saules no patvērumu meklētāja skatu punkta.
Pēc lekcijas nepiespiestā gaisotnē pie vīna glāzes paredzēta jautājumu un atbilžu sesija. Nāc plkst. 18.00 un izbaudi patīkamu vakaru kafejnīcā "Aleponija".
Pasākuma valoda – angļu.
Ieeja – bez maksas.
Šis pasākums ir viens no apvienības EUNIC 2017.gada literatūras projektiem, kas veltīts migrācijas tēmai.
If you have any questions, you are welcome to contact us.
Danish Cultural Institute
T: +371 67288221