21 · 11 · 2018
The Future Heritage of Today – A European Poster Exhibition opening in Riga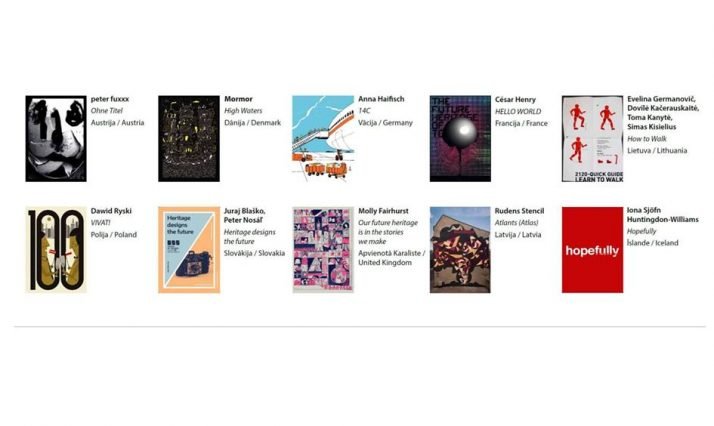 What will today look like in 100 years? What would we remember from the year 2018 if we could time travel to 2118 and look back? What will become the cultural heritage adopted by future generations? In the poster exhibition 'The Future Heritage of Today', 10 European artists present creative reflections on these questions.
2018 is both The European Year of Cultural Heritage as well as the year several European countries celebrate their centenaries, among them Latvia and Lithuania. These occasions constitute the driving force behind 'The Future Heritage of Today' exhibition which will include works by Rudens Stencil from Latvia, Simas Kisielius from Lithuania and Mormor from Denmark.
The opening of the exhibition will take place on November 22. 17.30 at Galerija Centrs, and everyone is welcome. The exhibition will be on display at the Galerija until December 5.
On November 23. at 14.00, EUNIC Latvia and the Latvian Academy of Art invite all to meet the young artists and graphic designers behind the exhibition posters at an open lecture on poster design and contemporary cultural heritage. The lecture will be held at the Latvian Academy of Art in auditorium 10 (1st floor).
'The Future Heritage of Today' poster project is produced by EUNIC Latvia – a network of European Union National Institutes for Culture, among them the Danish Cultural Institute in Estonia, Latvia and Lithuania.
The exhibition is implemented in collaboration with the Latvian art centre SERDE and realised with the support of the European Commission's representation in Latvia.
If you have any questions, you are welcome to contact us.
Danish Cultural Institute
T: +371 67288221