19 · 04 · 2021
Green Tables – Conference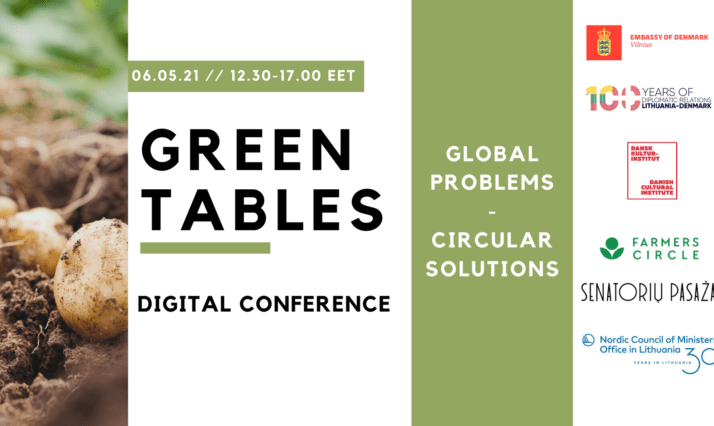 The Green Tables Conference gathers Nordic and Baltic decisionmakers and framework providers, farmers, distributors, journalists, influencers, chefs and activists in one place to share knowledge and to point the way towards a greener and more sustainable food sector.
Learn about best practices, innovative circular models and future challenges and help cocreate the solutions of a post-pandemic world.
The common goal is a stronger circular food production economy and more sustainable – as well as delicious – food on the table.
At Green Tables, we map out the path food travels as it finds its way to your plate. From the policies and frameworks that shape what we do to the farmers that produce our food and all the way to the consumer herself, we track the 'lifecycle' of food and work together to find solutions – solutions that can hopefully inspire decisionmakers to create even better conditions for the future implementation of sustainable and circular food models.
Register for the conference here.
The Green Tables project is realised in a cooperation between the Embassy of Denmark in Lithuania, Danish Cultural Institute in Estonia, Latvia and Lithuania, Nordic Council Of Ministers Office in Lithuania and Farmers Circle.