30 · 06 · 2016
"Democracy Academy" to premier at the Sarunu festivāls LAMPA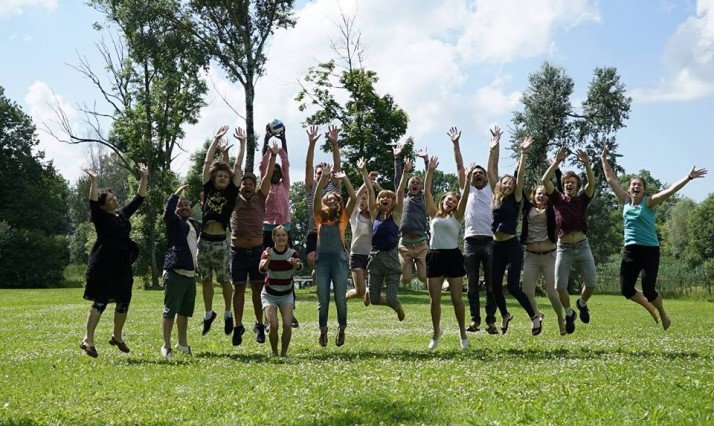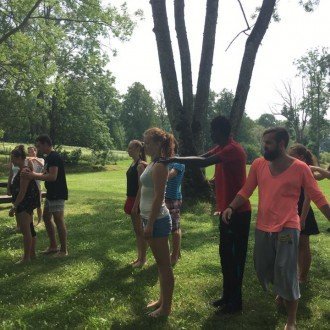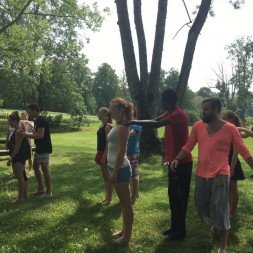 The C:NTACT theatre summer school took place in Skulte, with the aim of promoting the understanding of democracy among young people and teaching them various skills to observe the democratic principles in everyday family and school life. The participants are 10 students from various parts of Latvia and 2 Danish students.
The documentary theatre involves the creation of etudes in which the main theme is analysed through a variety of theatre and other forms of artistic expression – stories, songs, dance.
The summer school will result in 10 performances no the "DOTS" stage at the festival Lampa in Cesis, July 2 at 10 AM. The audience will be invited to a discussion about the ways we experinece democracy in day to day life. After each performance there will be a Q&A, in which the audience will be able to communicate with the young actors and fellow viewers.
Directors: Didzis Jonovs and C:NTACT colleague Runi Lewerissa
Eloquency teacher: Māra Liniņa
Vocal coach: Inga Bērziņa
Acting coach: actor Gatis Gāga, "Jaunais Rīgas Teātris".
Danish Cultural Institute in Estonia, Latvia and Lithuania host the event on 2 July at 10 am together with Palidzesim.lv and C:NTACT.
The event is  supported by the Nordic Council of Ministers, the Royal Danish Embassy in Latvia, ATEA Global Services and the Riga City Council.
See you today at the "DOTS" stage of the festival LAMPA!