25 · 09 · 2018
Danish theatre play 'JOB – A SIMPLE MAN' in Vilnius and Riga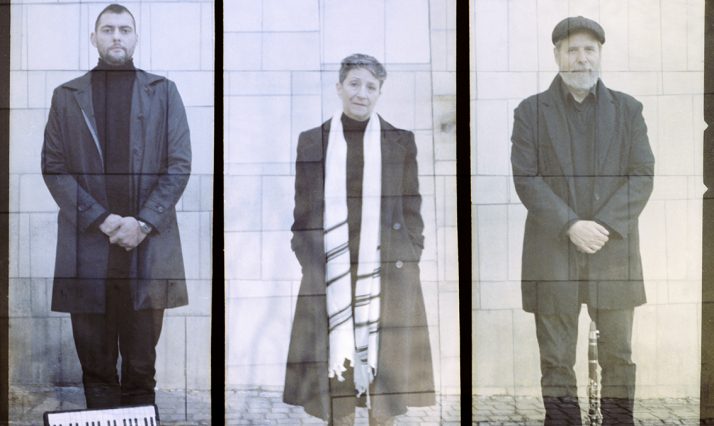 More than 300 people came to see the Danish-Jewish musical drama based on the novel by Joseph Roth.
As part of this year's celebration of Lithuania and Latvia's 100th anniversary of restored independence, the Danish Cultural Institute invited the Danish theatre play JOB – A SIMPLE MAN to be performed in Vilnius and Riga this September.
JOB – A SIMPLE MAN is a powerful story of an emigrant's journey from the old world – a small village in Russia, to the new world – Manhattan, New York. It is about an ordinary Jewish man, who, like Job in the Old Testament, experiences loss, devastation, damnation – and eventually a miracle. The text has been dramatised by Karen-Maria Bille, based on the novel JOB by Austrian-Jewish author Joseph Roth (1930).
The performance has award-winning Danish actor Ina-Miriam Rosenbaum in all roles. Oboist Henrik Goldschmidt and accordionist Anders Singh Vesterdahl will accompany the text with their virtuose klezmer tunes, elevating the drama to a universal story about joy and agony of cultural and religious encounters. In this performance, Ina-Miriam Rosenbaum demonstrates a tremendous artistic capability, earning her the most prestigious Danish theatre award Reumert in 2018 for best female lead actress.
The play JOB – A SIMPLE MAN was performed on September 24th at VVGŽM Tolerance Center in Vilnius, and on September 25th at the Jewish Community in Riga.
Both performances were supported by the Danish Cultural Institute, the Danish Arts Foundation and M. Goldschmidt Holding. The performances were also supported by the Embassy of Denmark in Lithuania, the Tolerance Center of the Vilna Gaon State Jewish Museum in Vilnius, The Embassy of Denmark in Latvia and the Jewish Community of Latvia in Riga.
Watch the actor Ina-Miriam Rosenbaum being interviewed for Latvian television here.
If you have any questions, you are welcome to contact us.
Danish Cultural Institute
T: +371 67288221