18 · 09 · 2017
Dania Choir in Latvia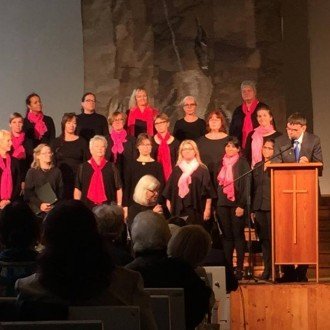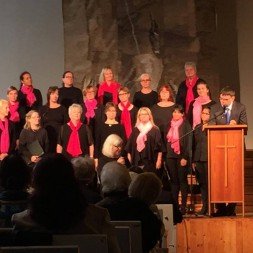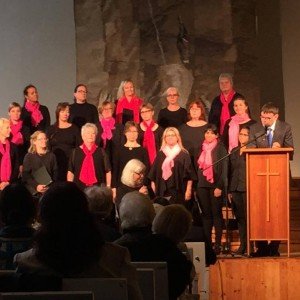 The Danish women's choir Dania has just finished a string of concerts in Riga and around. The choir consists of women who has been part of Danmarks Radios Pigekor, and who still sing around the world. They were in Latvia between the 15-17 of September. On Friday the 15th, they played a concert in the Old st. Gertrude church, together with the Latvian men's choir Dziedonis. The old church experienced a fantastic concert when the choirs gave a cooperative concert, and played the Danish song "morgensang" and the Latvian song "Mila ir ka uguns." The choirs worked together in giving the audience a beautiful concert.
On Saturday, the choir played in the national botanical gardens at the plant fair. The women enjoyed a great day in the gardens as they entertained the guests with songs from Denmark, Germany and some English songs, and afterwards they were given a tour of the gardens, to experience both local and international plant life. Finally they participated in the 133-year celebration service in the Agenskalna draudze church, where the choir hade the honor of assisting in this important benchmark for the church.
If you have any questions, you are welcome to contact us.
Danish Cultural Institute
T: +371 67288221