07 · 04 · 2021
CULTURAL PLANNING FOR CULTURAL PLACES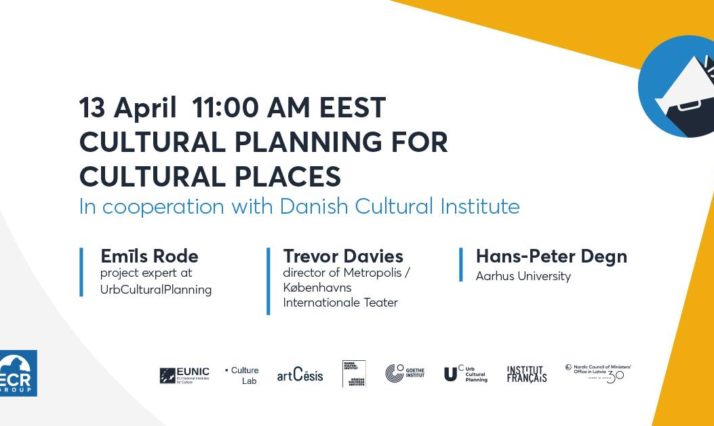 On the 13th of April at 11:00 EET, Member of the European Parliament Dace Melbārde, in partnership with the EUNIC-Cultural Institutes in Latvia, Art Cēsis and Culturelab in cooperation with the Danish Cultural Institute, is hosting the online webinar "Cultural planning for cultural places." This webinar is part of the webinar series "Future Creative Cities" organized by MEP Dace Melbārde in partnership with Art Cēsis and Culturelab and now also EUNIC-Cultural Institutes in Latvia. Webinars are financially supported by the European Parliament's European Conservatives and Reformists Group.
The webinar will be joined by the three speakers; Emīls Rode, Travor Davies and Hans-Peter Degn, who will talk about different matters concerning cultural planning, and it will be moderated by Mārtiņš Eņģelis.
This webinar will be open and available online for all who are interested in
local development, cultural planning, and capacity building of local cultural sectors.
Follow this link to fin the registration information: https://fb.me/e/drAHGHl04