25 · 05 · 2023
Looking for a Project Coordinator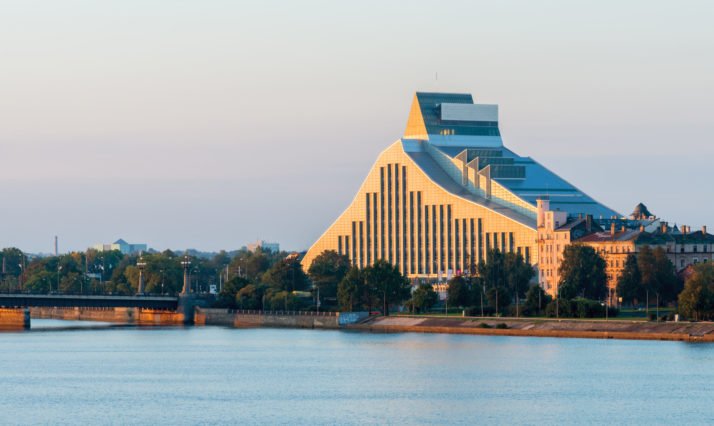 Are you passionate about art, culture, and international cultural projects? Do you have the skills and motivation to make a meaningful impact? Look no further! The Danish Cultural Institute in Riga is seeking a qualified and dynamic Project Coordinator to join our team.
As Project Coordinator you will play a vital role in supporting the implementation of our cultural projects in Estonia, Latvia, and Lithuania. Your enthusiasm and dedication will contribute directly to fostering cultural exchange between Denmark and the Baltic region working on our cultural projects in art, music, design, films, literature, media, city development, you name it!
The position is based in Danish Cultural Institute office at the National Library in Riga, and you will be an essential part of the activities of Danish Cultural Institute together with colleagues from five countries.
Main responsibilities:
Develop, coordinate, and administrate – including budget monitoring – of cultural events and projects within art, music, design, films, literature, environment, media, city development and other.
Collaborate with local artists, organizations, and stakeholders to ensure successful project implementation.
Maintain strong relationships with partners across the Baltics, including cultural organizations, institutions, artists, and other stakeholders.
Develop new projects including proposal writing and fundraising for international cultural exchange and collaboration.
Develop and implement social media activities to promote Danish culture and the activities of the Danish Cultural Institute.
About you:
Knowledge and interest in the broad field of Danish and Baltic art and culture
We expect you to have a relevant educational background within International Relations, Culture Management or similar
Experience in project management from idea development to conclusion, including budgeting.
Experience in project administration, event organization and fundraising
Excellent networking skills, ability to develop and maintain contacts at many levels.
High sense of responsibility and time management
IT skills, knowledge of any design tools (InDesign, Illustrator etc.) will be an advantage.
Strong communication skills & knowledge of SoMe
Languages:
Fluency in Latvian language (or Estonian, or Lithuanian language) and advanced English language.
Proficiency in one of the Scandinavian languages will be considered as an advantage.
We offer:
Contract length: Full-time work contract till the end of 2024 with the possibility of extension
Possibility for hybrid work
Start date: 3rd of July or as soon as possible.
Easy to reach office location – at the National Library
First-hand experience with international cultural programs with various partners within culture, creative industries, private sector, and international organizations.
Possibilities for professional growth and gaining new experience from close work with DCI colleagues from around the globe.
Health insurance.
Salary depending on qualifications and experience in the range between 1500 – 1950 EUR.
Application process
You apply by sending your CV and letter of motivation to the Administration & Finance Officer in Riga, Laima Goldšmite (Applications without a letter of motivations will not be considered).
In case you have questions to the position contact Regional Director Mads Østergaard +371 25 448 022
The application deadline is Sunday 11 June 2023 23.55 EEST.

Suitable candidates will be invited to the interview no later than a week after the application deadline.
Please be informed that only invited candidates will be contacted!