19 · 01 · 2023
Project Finance Officer / Accountant at Danish Cultural Institute in Riga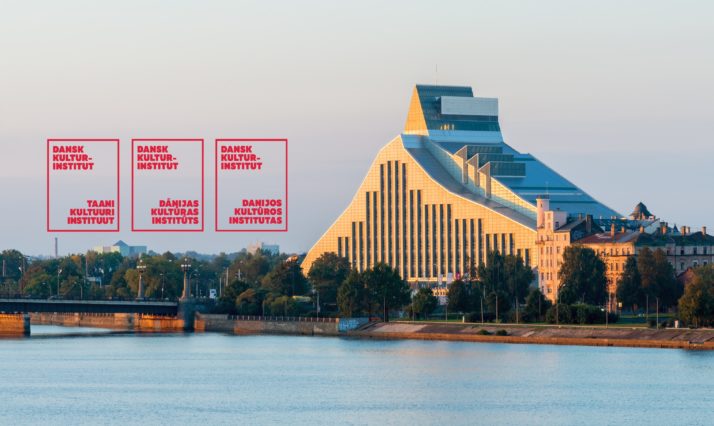 Danish Cultural Institute (DCI) in Riga is looking for a qualified and motivated Project Finance Officer / Accountant to support the implementation of our project 'New Democracy Fund'. The position is based in Danish Cultural Institute office at the National Library in Riga.
The duties of the finance officer / Accountant will be divided between the project 'New Democracy Fund' where DCI is leading a consortium of 5 Danish based NGOs supporting civil society in the broader Eastern Europe region (Belarus, Ukraine, Moldova, Georgia, Armenia, Azerbaijan) and the institute's cultural activities in the Baltics.
Main responsibilities:
Prepare payments via bank transfers within the institute and the institute's projects and transfers to/from partners.
Prepare the request for money to be transferred to the bank account.
Maintain cashbook, currency exchange, cash count, and registration for internal report, follow up on deadlines.
Assist the project staff and the local partners with financial reporting on a needs-based basis.
Preparing bank statements for Finance Controller upon request to fill-in the monthly excel cash report.
Budget monitoring and forecasting – review budget spending and consolidate information required to prepare forecasts for project and cultural activities.
Ensure usage of relevant budget line and project when cost booking takes place for cultural activities.
Assist in end-of-month accounting is carried out including cash counts and bank reconciliation are on a timely manner.
Ensure that the cost description in the journals and cashbook and that the quality of the journals and cashbook overall meets the DCI internal guidelines.
Ensure proper filing system for financial documents and scanned vouchers archived
Ensure accounting entries are made in line with DCI internal guidelines and Latvian legislation accurately and timely by reviewing and approving journals before their postings.
Providing other financial support to the institute as needed
Prepare finance reports on projects to back donor
Understand, and ensure the observance of the DCI Code of Conduct
About you:
We expect you to have a relevant educational background that may be combined with work experience in the area of financial management.
Excellent Microsoft Office skills, especially in Excel
Flair for numbers, attention to details and interest in finance-related work
Accuracy and high level of self-organisation
Ability to work independently, as well as in teams.
Good communication skills, incl. English.
Experience of work in an international NGO will be an advantage.
Education:
University degree in the related field or equivalent (Financial management, Economy/Finance, Accounting)
Languages:
Fluency in the Latvian language
Intermediate or Advanced English language.
Proficiency in written and spoken Russian language preferred.
We offer:
Contract length: 24 months with the possibility of renewal depending on the effectiveness and funding of the program and conclusion of preliminary trial period.
Start date: As soon as possible.
Type of contract: full-time, Riga, within the Danish Cultural Institute office at the National Library
First-hand experience with international cultural programs.
Possibilities for professional growth and gaining new experience from close work with the DCI HQ finance team.
Health insurance.
Salary depending on qualifications and experience in the range between 1300 – 1450 EUR.
Application process
You apply by sending your CV, letter of motivation, and relevant appendixes (preferably in English) to Director of the Danish Cultural Institute in Riga, Mads Østergaard moe@danishculture.com 
The application deadline is Sunday 5 February 2023 23.55 EET.
Background
Danish Cultural Institute is a self-governing institution. Since 1940 we have been engaged in fostering mutual understanding between people and cultures. In cooperation with partners, we develop international culture and societal events, projects and people-to-people contacts that can provide mutual value and inspiration. It is our mission to build international relations and contribute to strengthening ways of handling shared global challenges through art and culture. The Institute in Riga opened on August 18, 1990, and our focus remains to facilitate intercultural dialogue between Denmark and the Baltics, focusing on arts, culture, society, and the environment. Along with our partners, we are creating links between communities, artists and creative industries in Estonia, Latvia, Lithuania, and Denmark as well as within the broader Baltic Sea region.
For further information about the New Democracy Fund, please consult our website www.newdemocracyfund.org
For further information about the Danish Cultural Institute, please consult our website www.dki.lv