11 · 06 · 2021
Green Tables Masterclass & Gourmet Dining Experience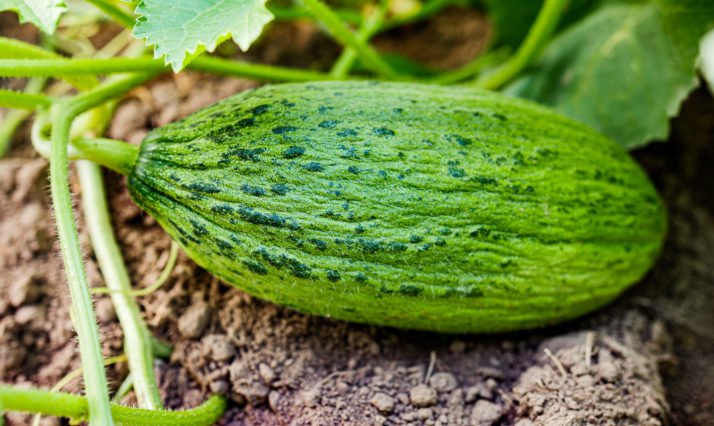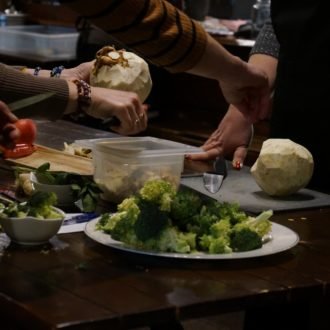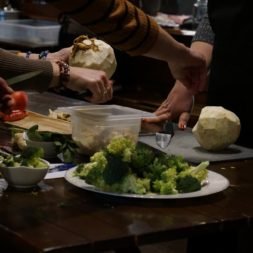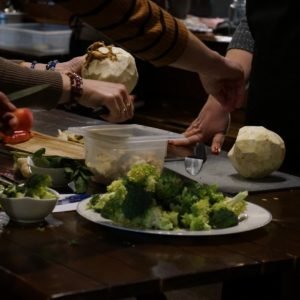 The Embassy of Denmark in Lithuania, the Danish Cultural Institute in Estonia, Latvia and Lithuania, the Nordic Council of Ministers and Farmers Circle are pleased to announce two joint activities as part of the larger Green Tables project.
Masterclass "Green Tables"
on Thursday 17 June 2021 at 14.30-18.30 EEST
and Gourmet Dining Experience
on Friday 18 June 2021 at 19.00 EEST
Restaurants and bars are slowly opening up again all over Europe, and people are once again enjoying dining out – but do you ever think about how much food is wasted when the kitchen prepares your meal? Or perhaps you only think of boring leftovers and repetitive meal plans when you hear talk of food waste reduction?
The Green Tables Masterclass and Gourmet Dining Experience will show that not only is food waste reduction crucial, it also both can and should go together with inspiring, delicious and high quality food!
Rub & Stub, a Danish social enterprise, will lead a Masterclass that will teach the practical methods behind their work. Here, chefs, kitchen professionals and other stakeholders will learn about global food waste issues, surplus food and the reasons why food is wasted on such a large scale as well as build practical skills and gain hands-on experience with cooking more sustainably.
The goal is to work with a more sustainable approach to everyday kitchen methods, finding creativity and joy in cooking with what is already there. Moreover, prepared by Rub & Stub, the Green Tables Dinner will present 7 both savoury and sweet dishes that each in their own way will show how diverse and tasty zero waste food can be. Using local, seasonal and organic ingredients and utilizing them to their fullest potential, the diners will be able to enjoy a both unique and sustainable dining experience.
Together, the Green Tables Gourmet Dining Experience and Masterclass will connect Nordic and Lithuanian experts and stakeholders, sharing knowledge and experience across borders and proving that there does not have to be any discrepancy between fine dining, high quality food and zero waste.
If you would like to know more about the Green Tables project and the possibilities for photos of the Masterclass taking place in Senators Passage Vilnius as well as interviews, you are welcome to contact the Danish Embassy in Vilnius here: vnoamb@um.dk, Tel +370 (5) 264 8760