19 · 01 · 2023
Administrative & Finance Officer at Danish Cultural Institute in Riga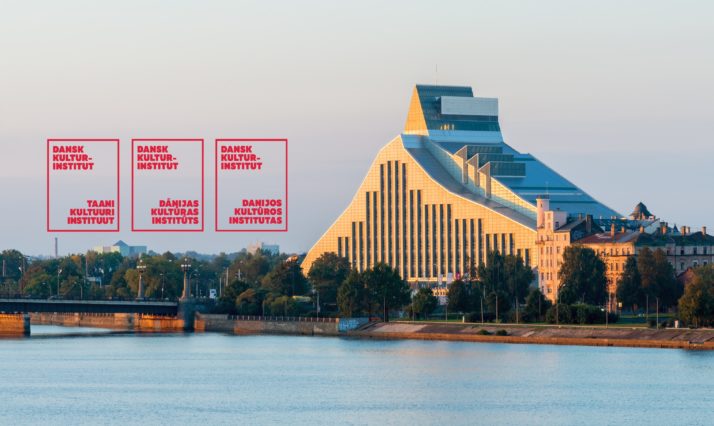 Danish Cultural Institute (DCI) in Riga is looking for a qualified administration & finance officer for our office at the National Library in Riga. At our office, you will become part of a young and dynamic team where you will have the opportunity to acquire new skills and take on responsibilities. We work on a great variety of cultural projects, and you will be the administrative backbone of our small but effective organization.
Main responsibilities:
Administration
Organize and ensure administrative tasks – contract management of premises and office supplies, contract management with service providers, artists, various subscriptions and licenses, delivery of the documents, and archiving documents in accordance with DCI requirements.
Maintain office inventory including procurement, inventory list update, warranties, repairs as well as archiving delivery-acceptance acts etc.
Liaise with the National Library administration and coordinate the arrangements of trainings/meetings at the Institute's premises.
Work effectively with management and program staff in procuring supplies and services as needed in a timely manner.
Work effectively with management in HR-related tasks (support recruitment, onboarding, archiving contracts, arrange office events in relation to anniversaries etc, maintain a register of sick leaves and entitlement documents.)
With the management ensure Human Resource information like DCI ID cards and accounts are kept and availed to relevant parties on a timely basis.
Assist in arrangements of transport and accommodation for visitors and study visits to Latvia, Lithuania, and Estonia
Maintain E-mail account and other communication means to partners and stakeholders of the institute in Latvia, Lithuania, and Estonia
Other administrative and logistics tasks as requested by management.
Finance
Prepare and ensure payments are made timely and in accordance with existing DCI forms.
Ensure payments meet the requirements of National Law and engage with authorities, tax advisors or other stakeholders to ensure requirements are met accordingly.
Jointly with project staff contribute to budget monitoring and forecasting – review budget spending and consolidate information.
Prepare and assist in issuing donor reports.
Support the development of new proposals with financial information for budgeting.
Monthly financial report to HQ in Copenhagen (with all supporting documentation attached to it.)
Local staff monthly salary calculations.
Reporting to State Revenue service (VID) on paid taxes (social, income, risk duty etc.), a yearly report on all staff and authors contracted during that period and amounts paid out, and other reports upon request from VID.
Ensure a proper filing system for financial documents.
Ensure accounting entries are made in line with DCI internal guidelines and Latvian legislation accurately and timely by reviewing and approving journals before their postings.
Understand, and ensure the observance of the DCI Code of Conduct
About you:
We expect you to have previous experience in finance, HR and/or administration area.
Excellent Microsoft Office skills, especially in Excel.
Flair for numbers and interest in finance-related work.
Accuracy, high level of self-organisation and advanced organisational skills
Ability to work independently, as well as in teams.
Good communication skills, incl. English.
Experience of work in the cultural sector and/or administration of funds will be an advantage.
Education:
University degree in the related field or equivalent (Financial management, Economy/Finance, Human Resources, Management, Personnel Management).
Languages:
Fluency in the Latvian language
Advanced English language.
We offer:
Contract length: Permanent employment after a preliminary trial period
Start date: As soon as possible.
Type of contract: full-time, Riga, within the Danish Cultural Institute office at the National Library
First-hand experience with international cultural programs.
Possibilities for professional growth and gaining new experience from close work with the global DCI teams.
Health insurance.
Salary depending on qualifications and experience in the range between 1450 – 1650 EUR.
Application process
You apply by sending your CV, letter of motivation, and relevant appendixes (preferably in English) to Director of the Danish Cultural Institute in Riga, Mads Østergaard moe@danishculture.com
The application deadline is Sunday 5 February 2023 23.55 EET. We regularly invite candidates for interviews and reserve the right to remove the position from the website when the right candidate has been found.
Background
Danish Cultural Institute is a self-governing institution. Since 1940 we have been engaged in fostering mutual understanding between people and cultures. In cooperation with partners, we develop international culture and societal events, projects and people-to-people contacts that can provide mutual value and inspiration. It is our mission to build international relations and contribute to strengthening ways of handling shared global challenges through art and culture. The Institute in Riga opened on August 18, 1990, and our focus remains to facilitate intercultural dialogue and developing new ways of cooperation, which stimulate innovation and co-creation, between Denmark and the Baltics, focusing on arts, culture, society, and environment. Along with our partners, we are creating links between communities, artists and creative industries in Estonia, Latvia, Lithuania, and Denmark as well as within the broader Baltic Sea region.
For further information about the Danish Cultural Institute, please consult our website www.dki.lv