08 · 03 · 2022
Carsten Dahl Trio concert Cēsis Concert Hall – new date!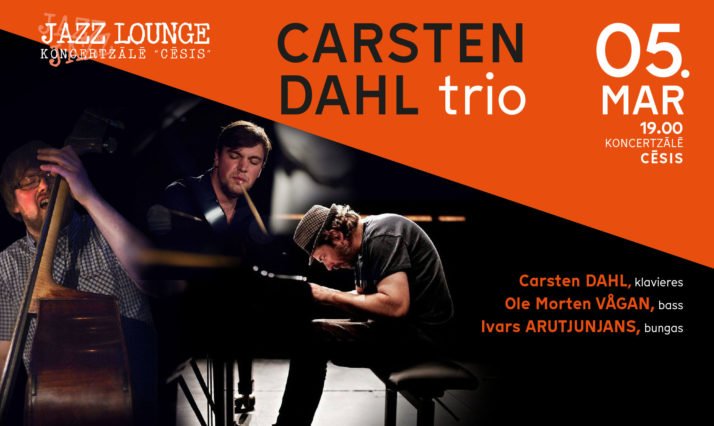 Due to unforeseen circumstances, the concert has been moved to May!
The Carsten Dahl Trio is a magical meeting of three different generations, cultures and personalities, creating a personal universe of sounds, a wide range of colors, complemented and stimulated by an energetic and rhythmic interplay.
Their performances are full of strong energy, beautiful melodies, natural soundscapes of the homeland and respect for musical traditions.
Carsten Dahl, is considered one of the most innovative and outstanding players in improvised music in Europe and Scandinavia.
Over time, he has performed on more than 300 CDs and received numerous awards and praise from critics around the world (Ben Webster Award, the Django D'Or, the Carl Nielsen Prize and several Danish Music Award Jazz, etc.). Along with Carsten Dahl, the trio also features the outstanding double bassist Ole Morten Vågan from Norway and the charismatic drummer Ivars Arutjunjans, who is well known to the Latvian audience.
The concert will take place at Cēcis Concert Hall the 27th of May 2022 at 19:00.
For more information about the event and to buy tickets, please click here.